The Hungarian city of Szeged is hosting the 26th edition of a wine festival that began in 1991. Szegedi Borfesztival opened its doors on 13 May and will be open until 22 May 2022, inclusive.
The festival resumes after the 2020 and 2021 editions could not take place due to pandemic restrictions, and this time the number of visitors is impressive. Last Friday, at opening time, all five thousand available tickets had been sold. Every year, a large number of people from Timisoara, Arad and Oradea take part in the festival, as the venue of the event is about an hour away from the border between the two countries.
Among the dozens of participating wineries there is a representative of Romania: Balla Geza Winery.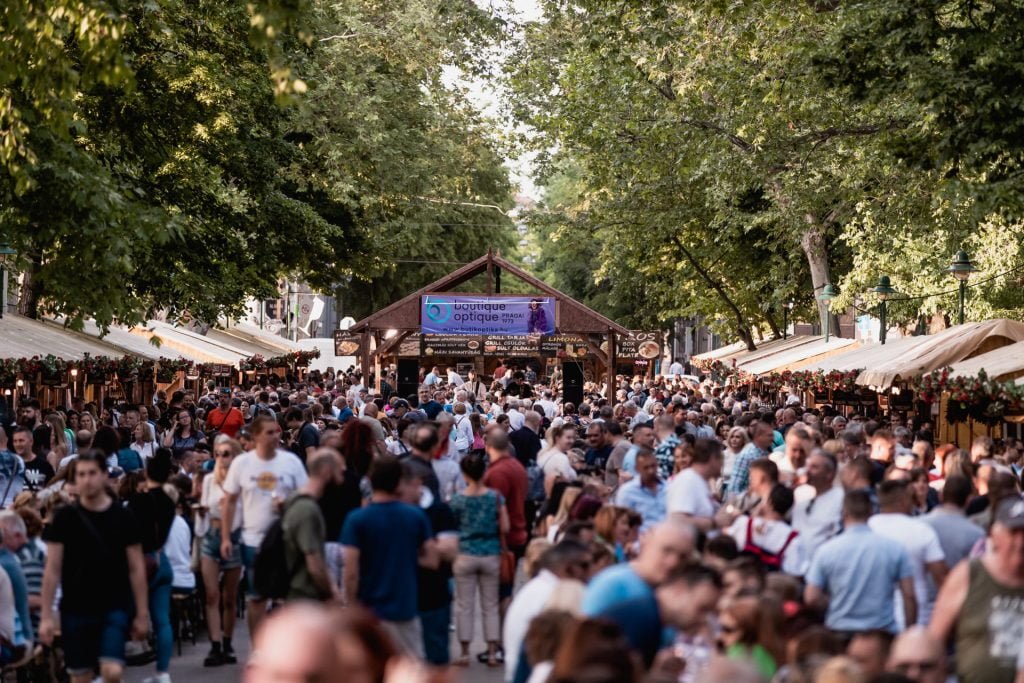 During the Szegedi Borfesztival there is also a competition dedicated to wine producers. The results of the competition were published on Tuesday 17 May.
Here are the winning wines for each section:
Best red wine: Gunzer Csaladi Birtok – Cabernet Franc, dry, 2017;
Best white wine: Font Pinceszet – Irsai Oliver, dry, 2021;
Best rose: Szentpeteri Borpince – Nero Rose, dry, 2021;
Best dessert wine: Elias Birtok – Megerint, Kesoi szuretelesu szurkebarat, 2018;
Szeged wine: Babits Borászat – Tokaji Kesoi Szuretelesu Sargamuskotaly, sweet, 2019;
Outside the competition, the most popular wine, voted by visitors: Gunzer Tamás Pinceszete – Bocor Cuvee, dry, 2017.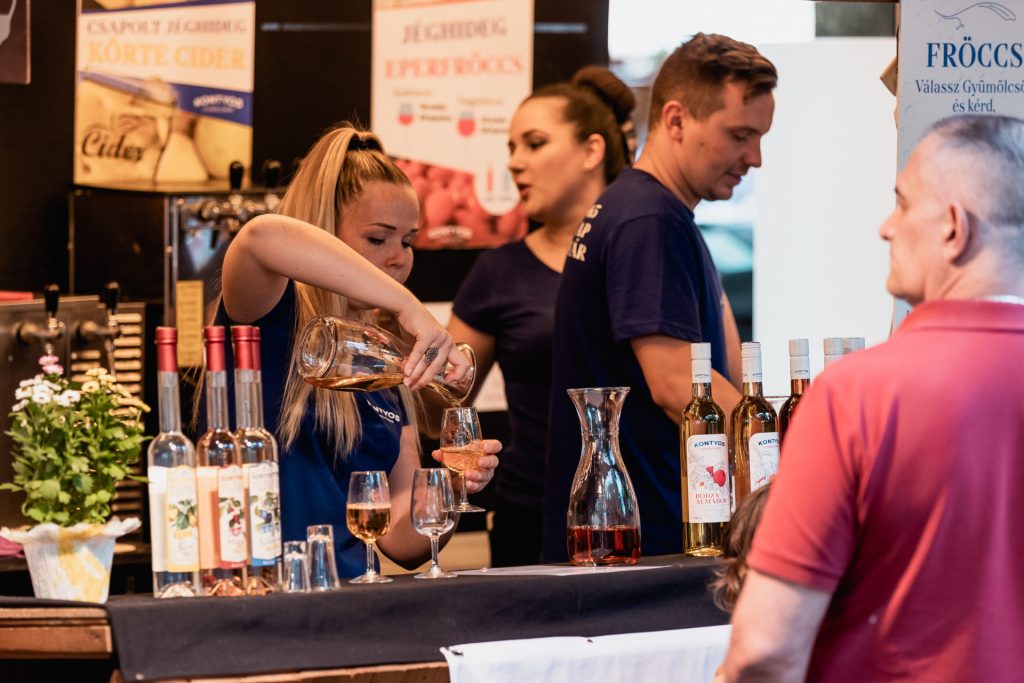 The tastings will continue until Sunday 22 May. At the end of each edition of the festival, since 1991, the Hungarian Wine Academy awards the title of "Producer of the Year in Hungary", the most prestigious local award for Hungarian winemakers. In 2019, the award went to Csaba Koch from the Hajos-Baja wine region.
Borfesztival is just one of the events organised in Szeged during this period. The town celebrates, every year, with ten days of festivities, the acquisition of the status of a free royal town, an event that took place on 21 May 1719.
In addition to the Wine Festival in Szechenyi Square, the Bridge Fair has become the stronghold of the makers of traditional folk objects, Klauzal Square is dedicated to gastronomy, and traders welcome their customers in Dugonics Square.
Photo credit: Szegediborfesztival.hu