Brief guide about the most versatile white wine
There is no one region in the world which does not include plantings of Chardonnay grapes as there is no one country in the world which does not sell Chardonnay wine! Even in Romania we have 2002,37 ha!
Chardonnay is widely celebrated mostly because it has been adapted by the grapevine breeders and viticulturists to various landscapes and climates (which form the terroirs). Yet it's associated with finesse and rich aromas.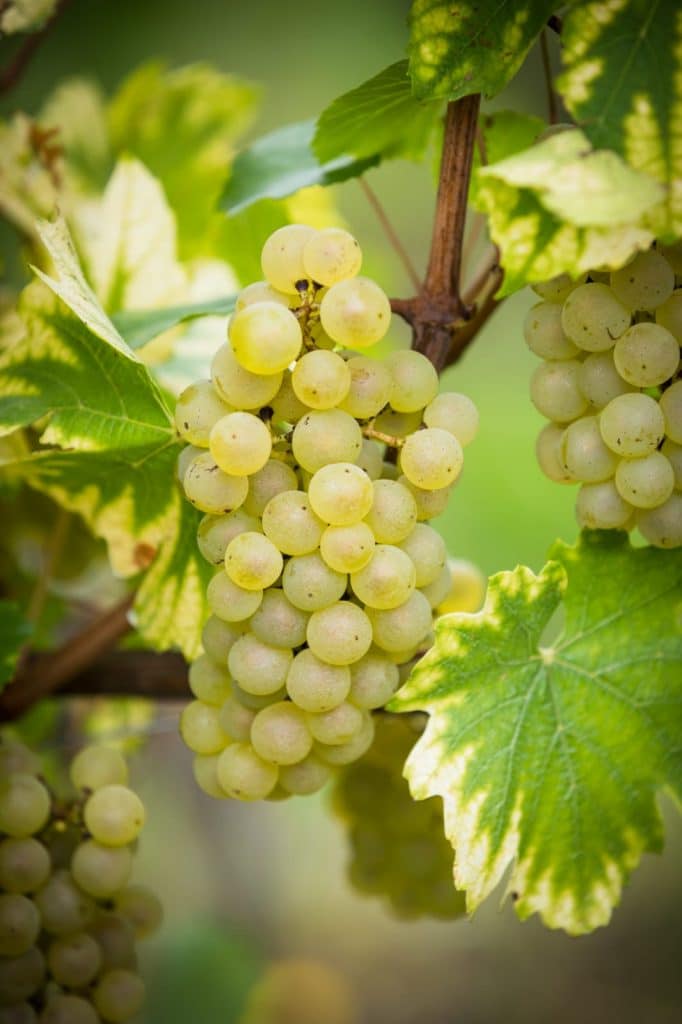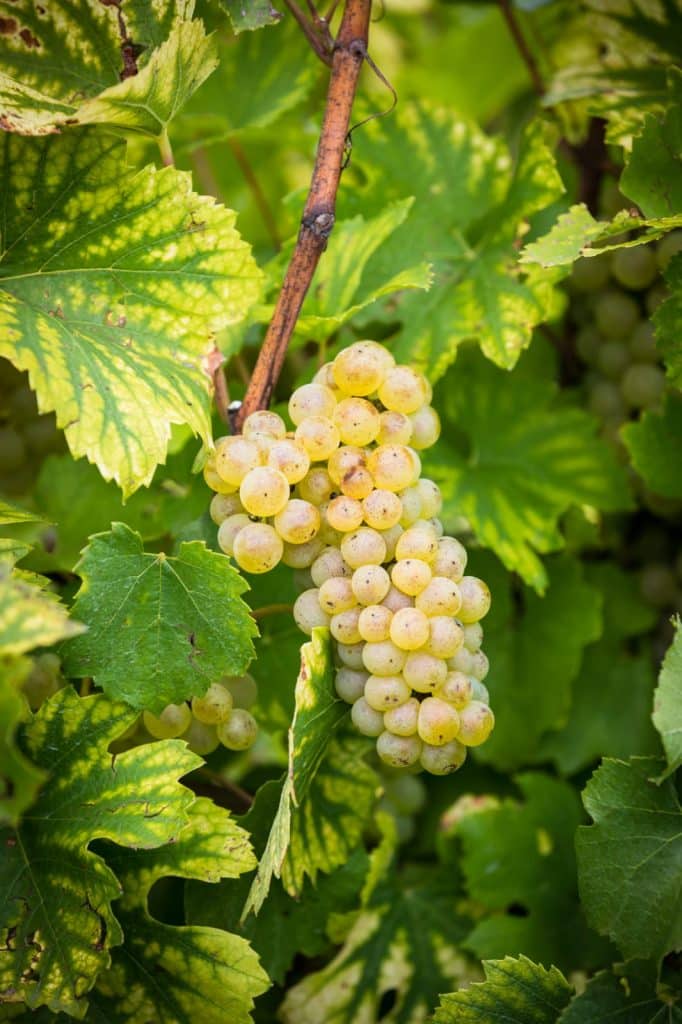 Chardonnay comes originally from Saone-et-Loire, but it was planted from Burgundy to Champagne, with emphasis in Cote d'Or, Saone-et-Loire and Marne. First mention of Chardonnay comes as back as 1583, under its synonym Beaunois, meaning from Beaune.
A more reliable mention of Chardonnay is between 1685-1690 in a small village called Saint-Sorlin where it was referred to as "Chardonnet" and appreciated as making the best wines!
The modern spelling Chardonnay started to be used in the 20th century.
Chardonnay was confused with Pinot Blanc until the end of the 19th century because of their similarities. Family related, we can say without doubt (DNA parentage analysis proved) that Chardonnay's parents are Pinot x Gouais Blanc (Bowers, 1999). His siblings are Gamay Noir, Aligoté and Melon.
Chardonnay itself has been used as a parent of several different varieties around the world. In France Chardonnay was crossed with Baroque to breed Liliorila; in the US it was bred to Seyval Blanc to produce Chardonel. In Switzerland, Chardonnay was crossed with Chasselas to produce Charmont and Doral.
Chardonnay – in the vineyard
Chardonnay is early budding, therefore sensitive to spring frosts and needs careful management for this reason. In late March and early April, Burgundy, Champagne and selectively in South of England, grape growers use chaufferettes (small heaters) and aspersions (spraying young shoots with water to form a protective coat of ice against frost) to protect the delicate vine buds.
The grapevines Chardonnay are usually prunes in Guyot style. Heavy rains and low temperatures in May reduce the considerably fruit setting. Otherwise it's very easy or the most easy grape variety to grow!
Chardonnay is best suited to limestone soils or calcareous clay soils. Its thin skins may make it susceptible to botrytis bunch rot in rainy harvests
How can a novice recognize Chardonnay grapevine variety?
There are ampelography specialists in charge with the identification and classification of grapevines, the Vitis species. Traditionally this has been made before by comparing the shape and color of the vine leaves and grape berries. Nowadays there are new technologies using DNA fingerprinting to identify and classify grape varieties.
What is an easy way for you to recognize a Chardonnay when you visit a vineyard?
At the leaves look for its growing tip to be downy white with a crimson border. Chardonnay leaves are orbicular and bright green with a delicate bullate surface.
The Chardonnay grape bunches are cylindrical. Might as well have 2 wings. The grape berries can be spherical or oblong. They get amber in the sun, are thin-skinned, with soft, sweet, substantial flesh.
Chardonnay – in the glass
Chardonnay wine grape variety is medium aromatic which makes its versatility the biggest advantage.
Still or sparkling, dry or sweet, Chardonnay wines are by all means elegant, with a sound acidity and a wide palette of aromas according to its terroirs.
The complexity of Chardonnay wines comes along also from its terroirs but also from vinification methods. Malolactic fermentation and oak barrel aging are common in the winemaking of Chardonnay.
But as a chef will tell you the ingredients of his recipe and the obvious cooking processes but never his tricks, timings, and secret ingredients so a Chardonnay will keep for himself his secrets for his perfect Chardonnay!
Chardonnay – a terroir teller
Chardonnay wines from Chablis (Burgundy, France) have aromas of gun flint, lime blossom and stone fruits and green fruits.
Chardonnay wines from Cote d'Or (still Burgundy, but a bit further south than Chablis, France) have aromas of acacia honey and butter.
There are so many differences between these 2 neighboring regions that give the particularity and distinction of all the crus in Burgundy…
On the other hand, the sparkling one, Chardonnay's finest and freshest version, is 'Blanc de Blancs' in Champagne, France! A glass of 'Blanc de Blancs' from Champagne will be made of Chardonnay grapes, made in a traditional method (subject to another article) with toast, butter, brioche, and hazelnuts aromas on a bed of citrus notes and white-fleshed fruits.
In terms of color, Chardonnay wines have remarkable green highlights in the glass!
Chardonnay grapes usually reach high sugar levels, but the wines can still be lean and tart in cool climates, almost like a Sauvignon Blanc.
Throughout customers' shifts in tastes and styles over the years, Chardonnay still proved a reliable and malleable actor in the winery playing with ease so many different winemaking roles/ operations: malolactic fermentation, lees stirring, barrel fermentation and many oak-related practices.
Chardonnay can make subtle, savory, rich and spicy still dry wines. As well as an exceptional base wine for the sparkling ones. With careful botrytis management, in Maconnais, Burgundy, Chardonnay can produce good quality sweet wines.
In the late 20th century, the wine trends were into white wine. With its reputable versatility Chardonnay on the wine world and plantings increased massively in both North and South America and Australia. Chardonnay was so popular that its name became synonymous to white wine.
The decline in its popularity at the beginning of the 21st century was reasoned by the high incidence of premature oxidation. Since then the technological advances in winery equipment, improved vineyard managements, better understanding of soil composition, continuous research and international economic events and trends had put Chardonnay back on the table with the biggest players.
Chardonnay is still the most popular, versatile white variety, most planted in the world and capable of big roles in both still wine blends and wine bases for sparkling.
Loved, hated, or ignored, the wide wine world is still at its stalks.
Resources:
"

Wine grapes – a complete guide to 1368 vine varieties, including their origins and flavors

", Jancis Robinson, Julia Harding, Jose Vouillamoz, 2012

"

Understanding wines: Explaining style and quality

", WSET, 2016

"

Grape Varieties

", Pierre Galet, 2002
Photo sources: