Mihaela Sava is "the girl with the cakes", coming from the heart of the Szeklerland – or at least that's what she modestly says, the same one whom more than a hundred thousand people know very well under the name of Prajiturela (approx. Cookie-ella).
Cakes are part of the Transylvania's culinary culture
For anyone who has ever visited Transylvania, having lived in the Sekely Land is a sufficient explanation for her passion for sweets, in particular, and for taste, in general. There is no Sunday, there is no secular celebration or event, not to be seasoned with homemade cakes. And these must be done like at home. From the first sip you will fall through Time, directly into childhood. This is what this sweety fairy, Prajiturela, does, with her enchanted hands.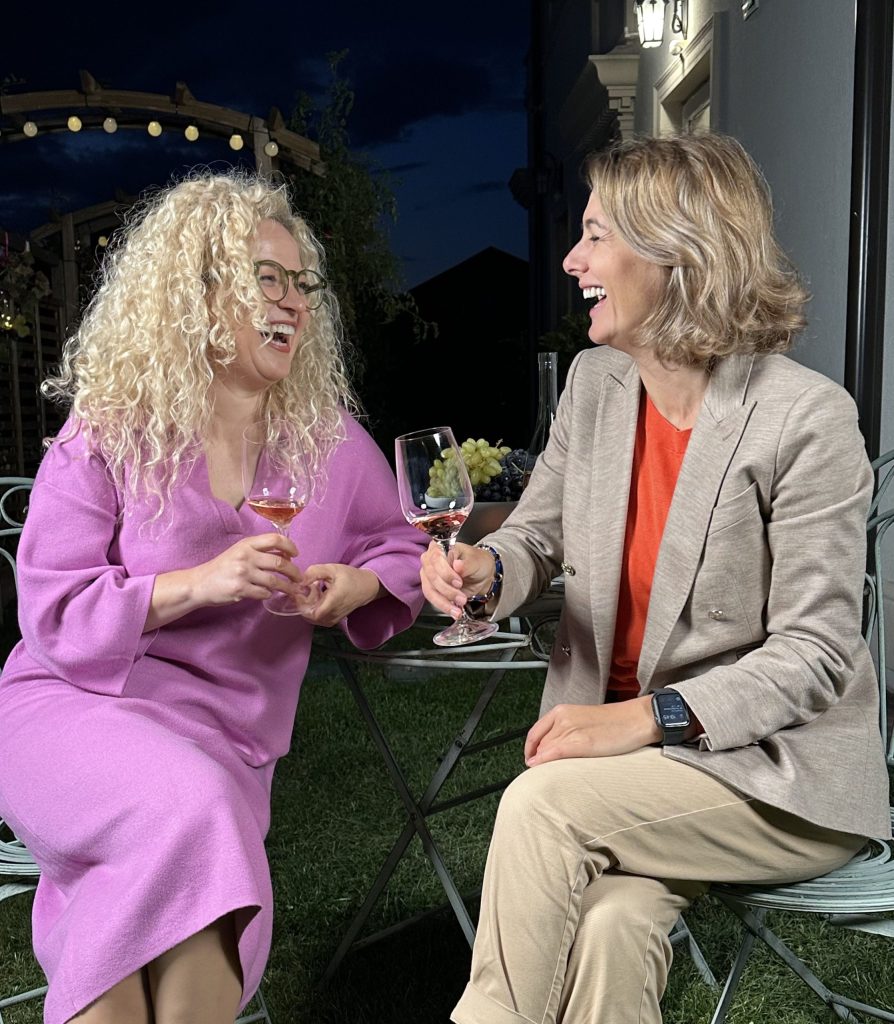 A piece of cake does not make spring, but it can change a life
But the road to fame is strewn with many challenges and means much more than work and passion sprinkled with smiles. Behind the camera exhaustion and burn-out lurk, things that can turn, over time, into lifelong ailments.
However, for Prajiturela, every challenge or difficulty is a reason to grow, there is no obstacle that cannot be overcome. Every time, she will be waiting for us all on her culinary blog with a smile on her face. She found out what she wants from life, shares her passions with her husband, lives the life she wants and discovers, every day, new tastes and combinations.
Wishing cakes comes by tasting
We invite you to the most varied tasting so far in all Wines of Romania podcast episodes, to a discussion sprinkled with bits of life and to some surprising pairings suggested by our guest, Prajiturela!
ABOUT Wines of Romania Podcast
Wines of Romania is inspired by DVR by Carrefour Romania and brings to the microphone journalists, influencers, wine producers, winemakers, critics, and owners of top restaurants – in short, all those who can make their mark on the way Romanian wine is perceived, both in the country and in the world.
Discover the first podcast dedicated to Romanian wine in video and audio format on the most popular specialized platforms such as Spotify, YouTube, Google Podcasts, Apple Podcasts and www.WinesOfRomania.com.

To explore the Wines of Romania Podcast episodes click HERE.