Italian winery Frescobaldi produces wine on Europe's last island prison
For ten years, Crama Frescobaldi has been the owner of a vineyard located in an unusual place: on Gorgona, the smallest and northernmost island in the Tuscan archipelago and also the last island-prison in Europe, a penitentiary founded in 1869.
Resocialisation
In the eastern part of the island, strictly guarded by Penitentiary Police, two and a half hectares of vines have been planted. They are grown organically, and the people who look after them are the inmates themselves.
The winery here is considered a resocialization project. Only criminals who have committed murder, manslaughter, drug trafficking or bank robberies are sent to the island. They are only spending the last five years of their sentence on the island. The convict who arrives on the island can consider himself privileged, because he can only be sent here by a committee that finds that he has been an example of good behaviour during his time in a normal prison.
There are also inmates who are not allowed on the island: mafia members or sex offenders.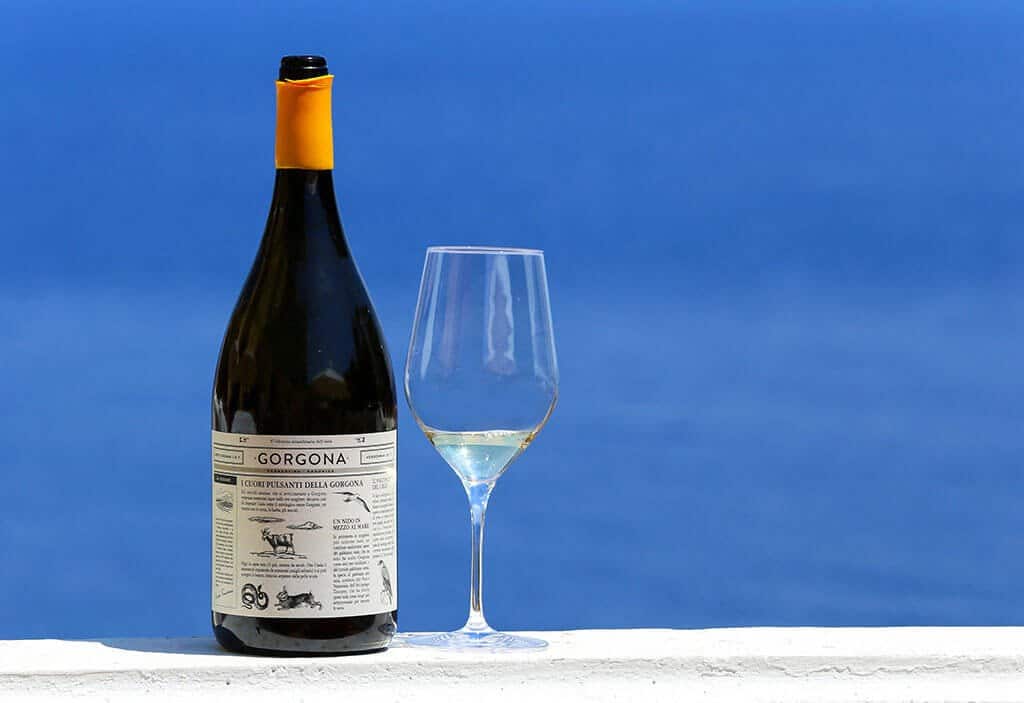 Gorgonian White
The soil on which the vineyards of Gorgona are located has a reddish colour, due to its high iron content. Up to 9,000 bottles of Gorgona white are produced on the island every year. This year, being the tenth vintage, the wine marks a significant anniversary in the collaboration between Frescobaldi and the island prison, highlighted on the label of the bottle, different with each vintage.
Frescobaldi pick up manusa
The 90 or so inmates on the island are allowed to work in agriculture, on the olive groves, vegetable plantations and in the two-decade-old vineyard. Ten years ago, about two hundred Italian wineries were asked to support the project of a successful winery on the island, but only Frescobaldi responded to the challenge, and since 2012 it has been producing here white wine of the varieties Vermentino and Ansonica (Inzolia). Seven years ago the vineyards were expanded and, for some years now, the winery has also been producing a Gorgona Rosso, but only a few hundred bottles – of the several rows of Sangiovese yes Black Vermentino .
A profitable profession
Since taking over the winery ten years ago, Frescobaldi has sent his agronomists and oenologists to the island, and they help the inmates learn a trade on the go. In addition to acquiring practical skills in viticulture, Frescobaldi pays them a salary equivalent to that of laid-off workers in the industry. Thus, in addition to leaving prison with a job, inmates will have up to 40,000 euros in their bank account upon release.
Photos: © Marchesi Frescobaldi