You know that moment when, with a bottle of wine in each hand, you can't decide which one to put in the shopping cart? Or when you're sitting with a menu book in front of you at a restaurant table, the waiter is standing like a candle next to you and you feel the pressure to order as quickly as possible, but you haven't finished reading the wine list? Is there a technique that makes it easier to buy wine? Apparently so!
How do you choose wine in a restaurant?
When you go on a trip, you usually look to see where you can eat in that city and what the specifics of the place are. Before going to a restaurant, it's good to do a little research, to see what food they serve, to get an idea of what you can drink there. In the restaurant, study the wine list, see what the sommelier suggests and compare it to what you thought would be a good match. Many of our restaurants have staff trained to sell a particular producer's wines and will insist on that producer's list – it's not necessarily a bad wine, but it's worth seeing what other options you have.
Other restaurants have really well-trained sommeliers who will help you pair your food with the most appropriate wine. Don't panic if the wine list seems to be written in a language that is difficult to decipher. Tell him honestly what price range you want the wine to be in and you will be guided by the sommelier so that the meal is a joy, not a stress.
Use a vocabulary you master. Trying to make fun of people can be a source of jokes, if you hit the wall with your nut. Don't order a "sweet dry" wine even if you're sure you've seen a "dry muscat demisec" label once. Don't ask the cork to smell it unless you're sure you know what TCA (trichloranisole, the substance responsible for the cork defect) smells like. But you can expect the wines to be served in specific glasses, because there are restaurants that don't put much value on this, although they should.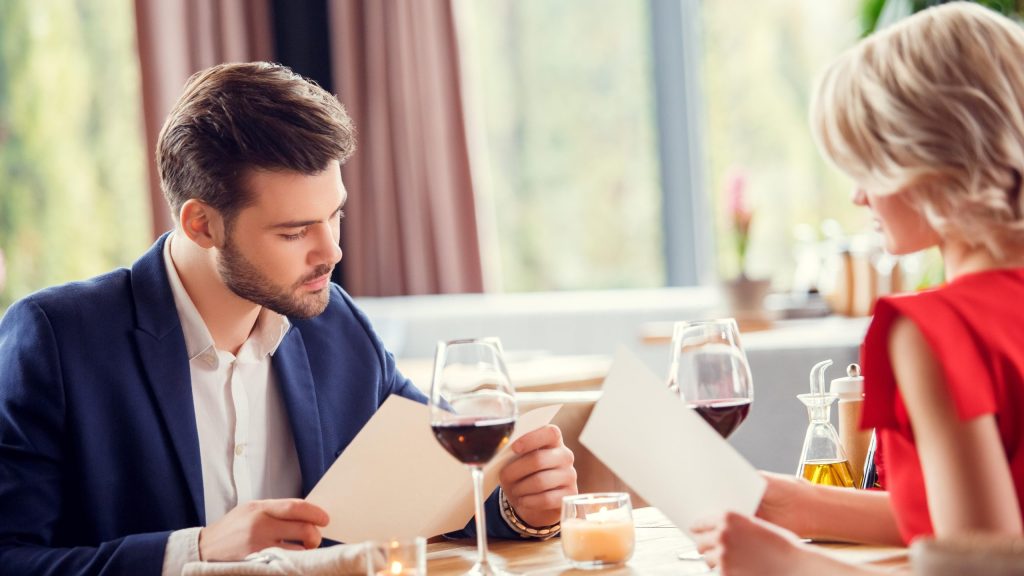 If you want a bubbly wine, the safest thing to do is to ask the sommelier, because there are still "specialists" who refer to any sparkling wine as champagne. Rather than waking up with an exuberant bill of fare after sipping a sparkling Champagne wine, it's better to make sure you've chosen the right wine for the menu and the possibilities suggested for the meal. A Cremant, a Cava or a Prosecco can always make for a more cheerful date, without the threat of personal bankruptcy or a sudden career as a dishwasher in that restaurant.
You might not find any in the wine list that you know of. Step out of your comfort zone and let the qualified restaurant staff help you discover new tastes, new regions, new territories. If you've found something familiar, go confidently with that wine, but check with your sommelier if it matches your chosen menu. And if not, why not? It will be a unique experience that you are likely to enjoy and remember for a long time. Because in pairing, as in love, nothing is taboo.
If there's an opportunity to taste the wine beforehand, don't pass up the chance. It's quite possible to make another choice and don't be afraid to say if you don't like that wine. Many of the components of a wine interact differently with the saliva of each of us and that is why the range of flavours we experience when tasting a wine is so vast.
If you liked a wine, take a picture of the label and keep it in your phone. A respectable winery doesn't change their labels too often and you'll have your own database for other occasions. There are many apps for smart phones that can help you quickly find out details about an unknown wine so you can quickly find your way around.
How do I choose wine for my home?
The Covid19 pandemic has irreversibly changed the way we shop, not only for wine, but for all goods in general. Up to that point, the courier companies had made a point of refusing to transport bottles of wine, saying that they would not assume possible damage/destruction of the contents. Today, the wine trade industry has specialized in the most sophisticated packaging, so that the wine ordered can reach the recipient in one piece, and in some cases even be transported in the best possible condition. There are also tracking systems, which transmit to the supplier the temperature during transport or excessive handling of the wine parcel.
From standing in front of the wine rack in the supermarket and looking like the proverbial cat in the calendar to sitting in front of the screen on a wine shop page isn't such a long way, though. The electronic label is the totality of the information that accompanies the wine in the online environment, everything that is written about that wine. Stricter regulations are needed here too, and the OIV and the European Commission are working on harmonising electronic labelling, so that the data communicated is accessible to consumers and control bodies, in order to prevent and combat fraud.
In physical contact with the wine shelf, ideally you should buy most frequently from local wine shops. Buying from a local shop offers the opportunity to find unique wines, carefully chosen by the owner or his specialist, to build a personal, trusting relationship with the owner or shop workers, and then to find answers to questions or valuable recommendations.
A lot of local wine shops have appeared in our area, where tastings of their wines are organized every week. They are opportunities to socialize and learn something new, to accumulate and assimilate knowledge about wines or even to build your own wine library. Leave an email address at the shop to receive messages about new wines or tasting schedules. Being part of a community of wine lovers is an earned status, not wasted time.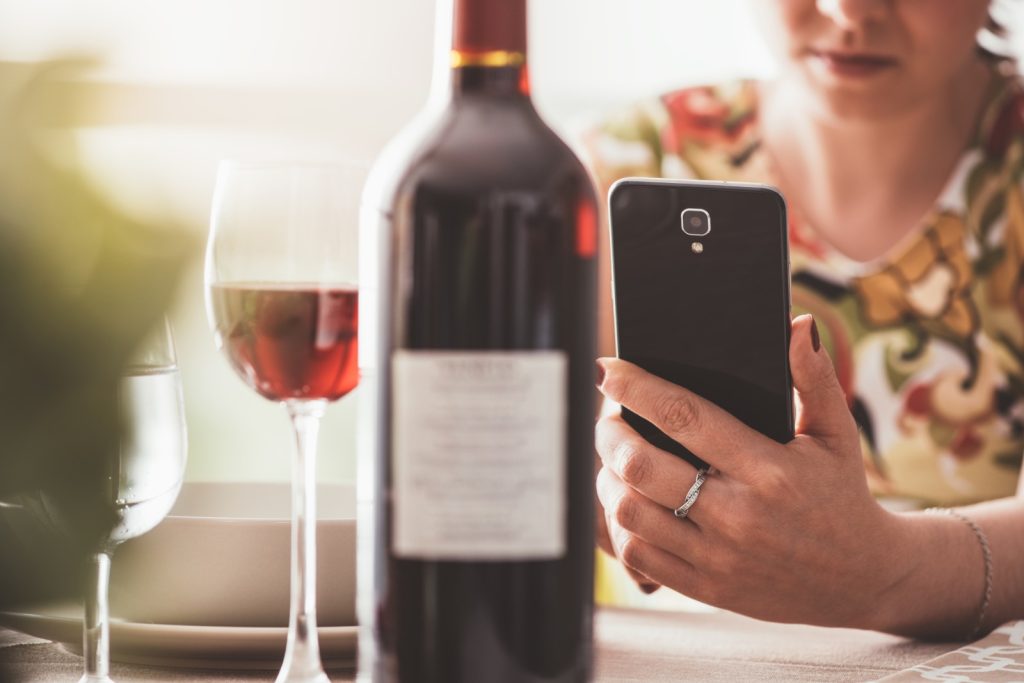 How to buy wine online
When we have "passed the class" and already know what wines we want, we can turn to specialized online stores, with great attention to shipping costs. Many of these stores have their own clubs or offer memberships, which translates into facilities and discounts or free/low cost shipping. Some shops are offering free samples in small bottles – a new find during the SARS-CoV2 pandemic. Many wine houses bottle 100 ml microprobes, with their label, with all the traceability. Even some international competitions have resorted to this route to give judges from all over the world the opportunity to taste the samples entered in those competitions.
Some online stores have a questionnaire that determines which wine selection to offer you based on your answers. Others offer the possibility to return the wines and recover the cost, if certain conditions of transport and/or storage are met until return.
Most online stores are organized by the world's wine regions, then have all sorts of filters (by color, by sugar content, by vintage, by producer, by variety and more). Unlike the physical shelf, where it can be intimidating to spend minutes looking at what to choose, the virtual wine shop lets you think about it, research it, change your mind, leave a star or a star and make a list of "favourites". What's more, the wines will come to you from suitable warehouses, because we all know that a wine that has been on display for a long time on the shelf of a neighbourhood boutique does not receive the same attention (protected from light and temperature variations) as one kept in a specialized warehouse.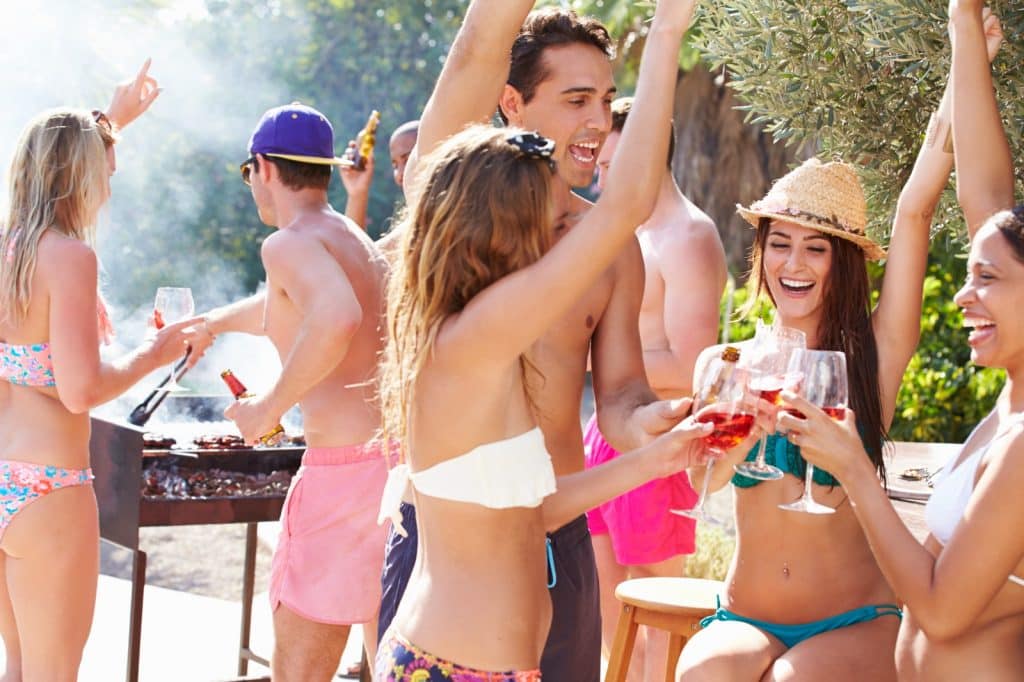 What kind of party are you having, so I can tell you what kind of wine to have?
If it's a summer party, picnic or poolside, your wine order can be bag-in-box from the producer or local store. At such parties, people drink everything from effervescent wines, of all kinds: pearlescent, sparkling, sparkling, to artisanal wines and, however much we want to pretend we don't see it: spritz, cider, perry or other fruit wines.
If the party is more special, the purchase of wines should be done in advance and you can follow the steps of the restaurant, i.e.: what we eat, what we drink, with whom we consult in choosing the food-drink pairing. Alongside specialist shops, general wine culture platforms such as Wines of Romania offer many ideas and information that can be of great help in such choices.
How to start your own wine collection
As a beginner, you should populate your small collection with a few local wines. If you will receive guests it is remarkable to offer them the possibility to choose from a small offer of Romanian wines. Should not be missing Royal pussy , Black cherry and Bohotin basil . It's good to have some of the best-known international wines with them: Chardonnay, Sauvignon blanc, Riesling (Rhine Riesling), Pinot noir, Merlot, Cabernet Sauvignon. Connoisseurs add to this list Cadarca, White pussy, Furmint, Black of Dragasani, Romanian llama or Cabernet Franc, Malbec, Sangiovese, Syrah. Those who are keen on knowledge will go for the more exotic varieties,
Some tips if you buy wine in the shop
Don't be seduced by the pretty label. It's a trump card when choosing wine, but our advice is to also read what it says on it. Don't just let the appearance of the label be the determining factor in buying that wine.

If there is only one bottle of your chosen wine left, the one on the top shelf, the one in the window or the one in the advertisement, give up the purchase. Chances are that the wine has been exposed to light or heat beyond its tolerable limit and you are taking home a wine with defects.

Buy wines that cost more than 10 euros. A bottled wine that costs less than this is unlikely to have a long life in your wine cellar. Only risk it if you are well acquainted with that wine, with the producer or if you already know what you will use it for (cooking, drinking at a summer party or as a mulled wine flavoured with whatever you find in the spice drawers, drinking in front of the flames of a fireplace or around a campfire).

If you know wine and want it in your collection, buy at least three bottles. One you'll drink when you get home, because that's why you bought it, because it reminded you of something, of someone, of once. The second bottle, you'll open after a while, to see how it has evolved and decide if and how long you'll keep the third.

Try to buy as many wines as possible that are traceable (marked DOC or GI). You will thus have the guarantee that the wines are made in the region, from the grapes mentioned on the label, from the vintage of the year and the certainty of a foray into the specific terroir of origin.

Keep the receipt! Most reputable stores will allow you to return or exchange the bottle if there are reasons for doing so.

If you're that kind of "wine hunter": often there are special wines on the discount shelf, of which there are two or three bottles left in the store. Whether it's worth that low price is a lottery: you can get acquainted with a wine you wouldn't normally afford or that would be too complicated to get, or you can see how a wine with pretensions can become a common or even flawed wine when it spends too much time on the shelf. Either way, it's an experience, and those who fall into this category know what we mean.
In recent years, supermarkets have created their own wine lists, dedicated departments, where wines are displayed according to criteria such as temperature, exposure to light, position of the bottle on the shelf (special shelves have appeared where some bottles are kept lying down). They also do themed tastings, wine launches, festive promotions, raffles and many other such events. Let yourself be at the mercy of these knowledge games. You will discover a world as interesting as it is changing, with new challenges and exciting stories.