Da Bacco is one of the successful stories in the Romanian entrepreneurial landscape, started with an idea, an intuition, 500 euros and two borrowed cars. Today, the company is among the most important providers of viticultural services, from land preparation to planting. Da Bacco was also among the partners of Wines of Romania in the organization of the contest "The best Romanian grapevine pruner", and today it introduces itself to our readers by taking picture of the local wine market, in an interview with Liviu Dumitrache, sales manager of the company.
Wines of Romania: The number of wine producers in Romania, in recent years, has been continuously increasing. How does this translate into your business?
Liviu Dumitrache: The company achieved better and better results every year, but the investments were also increasing. Year after year, the entire profit was reinvested in high-performance equipment, and today we own a varied range of tractors, bulldozers, excavators, milling machines, combine harvesters, planting machines etc. We have a total of over 40 tractors from 90 to 500 HP, 12 excavators from 4 to 15 t, 4 planting machines with GPS system, 10 harvesters, various machines for the fine preparation of the land (mills, cultivators), trailers and many other tools and accessories.
Thus, in recent years, the material base necessary for the implementation of the reconversion projects in viticulture has been strongly developed, labor force was recruited from Asia to increase the capacity to implement the projects, we opened a store specialized in viticulture and fruit growing in Focsani, an online store has been put up in order for the company to become accessible at the national level, new partnerships were initiated with international suppliers who can offer innovative products and with a good price/ quality ratio, the market in the Moldova Republic was opened and in 2022 we succeeded in planting the first hectares of vine there.
WoR: How do you help producers get the best wine that year allows? In which part of the journey from grape to glass are you most involved?
L.D.: We help producers by providing them with the whole range of products and services necessary to establish a plantation from A to Z, then its irrigation, maintenance and exploitation in an efficient way.
We are involved in all stages of establishment and maintenance of vineyards. Thus, our activity begins with the preparation of the land (overground and underground clearing, uncovering and leveling, scarification, uncovering, fertilization, fine preparation) and continues with the mechanized planting of vine cuttings, the installation of support and protection systems, mechanized harvesting, we supply the full range of machines, materials, tools and accessories necessary for the proper care of the plantation.
In other words, our activity takes place only in the vineyard.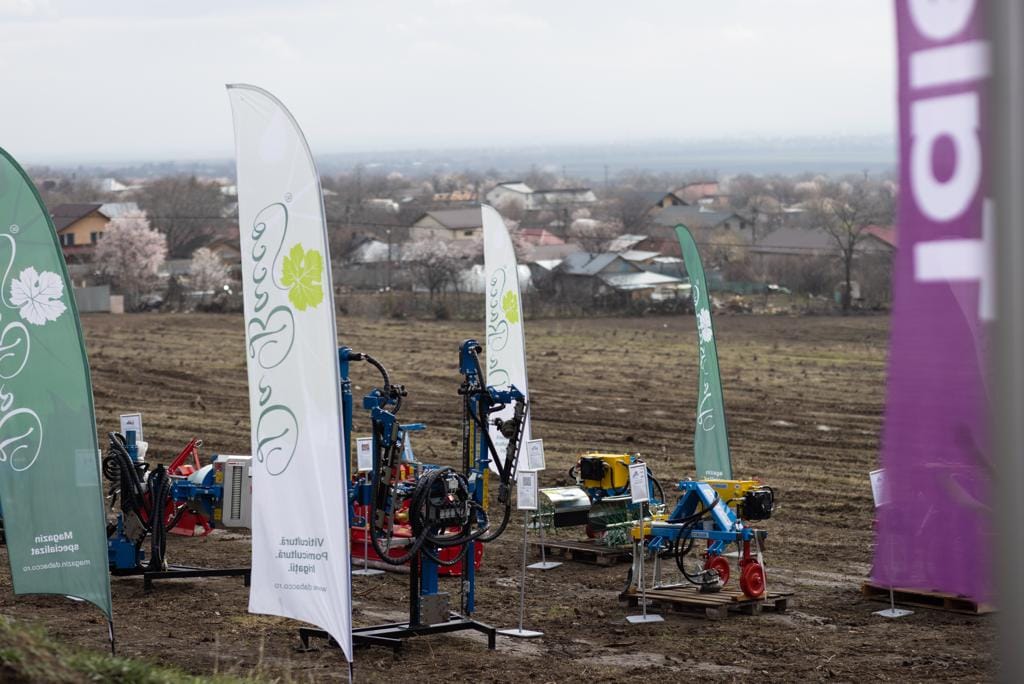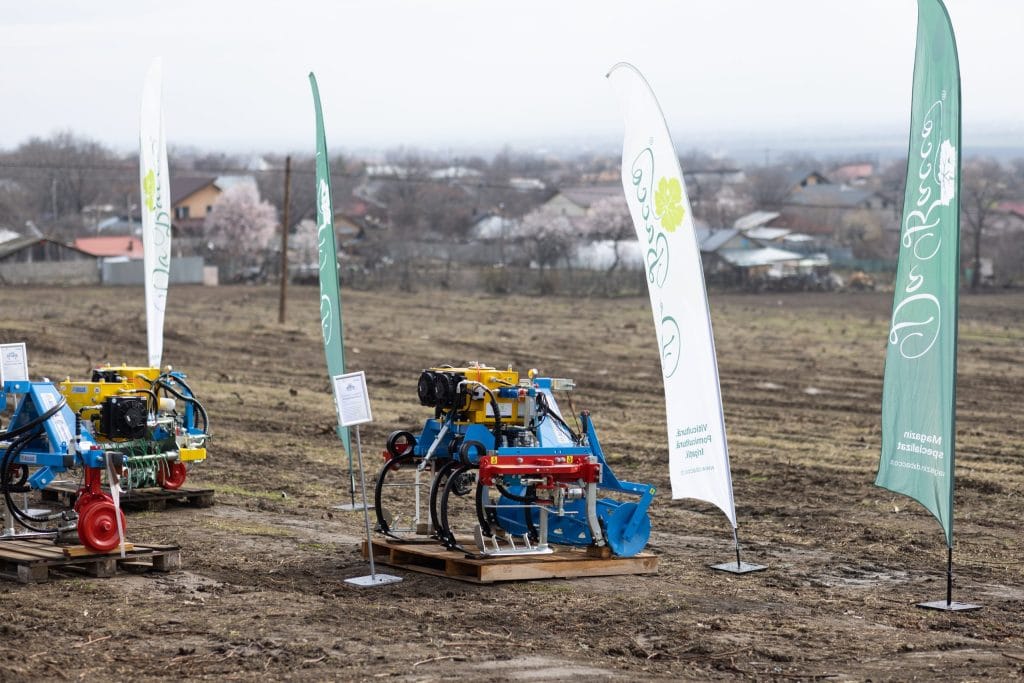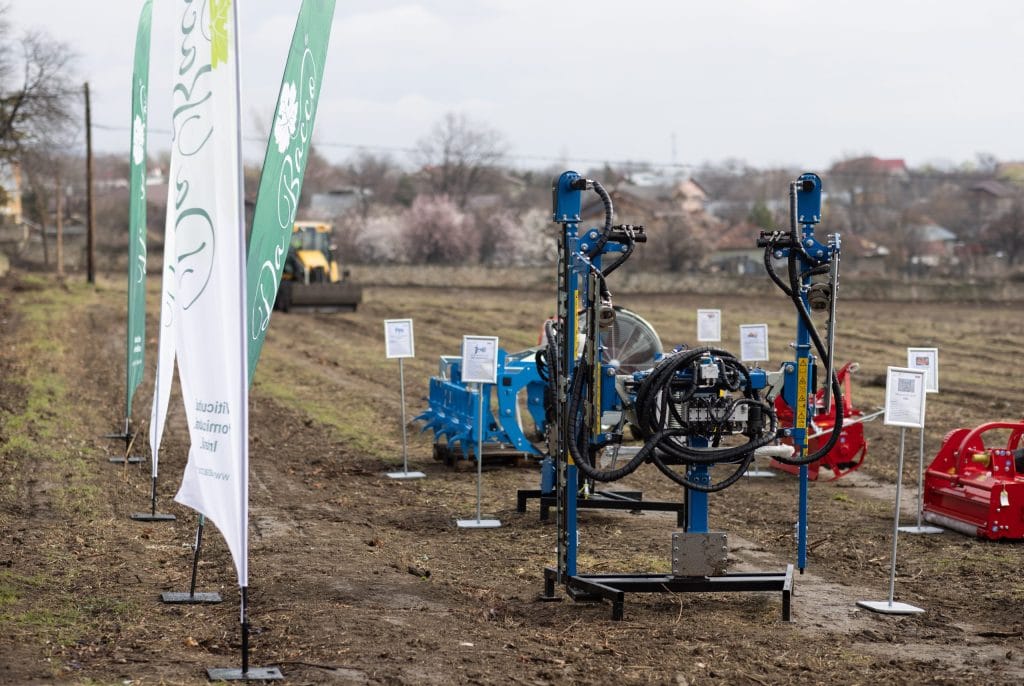 WoR: How do you see the future of Romanian wine, if the same growth trend is maintained, both in terms of quality and volume?
L.D.: I think that Romanian producers should approach foreign markets with more courage, following the model of wineries from the Republic of Moldova, capitalizing on the potential of wines obtained from local varieties. In recent years, an improvement in the oenological sector can be observed throughout our country, there is a varied range of wines from local varieties, from white wines to rosé and red wines, which can easily compete with those from France or Italy. We have valuable varieties that would certainly be highly appreciated by consumers outside the country.
WoR: What do you think Romanian wine producers are doing well or, on the contrary, not doing well enough yet?
L.D.: A good thing that Romanian wine producers do is that they are open-minded and import the latest technology, both in the vineyard and in the winery.
On the other hand, a less good thing would be that they call on consultants from other countries, who apply in the technologies specific to their countries of origin, not necessarily adapted to our climate and soils, despite the fact that Romania has many good and experienced professionals who can help Romanian producers to be more and more efficient.
WoR: What do you think is the place of Romanian wine among world wines, currently?
L.D.: In order to be efficient and competitive in an increasingly competitive market, Romanian producers should pay special attention to local varieties, which have a sensational potential for obtaining quality wines. This way, Romanian wine would differentiate itself from the wines of the world and local varieties would gain appreciation at the international level.
WoR: How do you see the initiative of out Best grapevine pruner contest? How do we improve it in 2024?
L.D.: Being part of the story and contributing to obtaining golden wines from established wineries, I am delighted that there are such initiatives to reward the passion and hard work of Romanian winegrowers. I believe that the first edition of the contest was a success and it was highly appreciated.
From my point of view, the competition could be improved by involving today's students, who are tomorrow's farmers. Thus, it could include two categories: one for students and one for experienced winegrowers.
I congratulate the organizers and competitors for their involvement and work and I assure them that we, Da Bacco, will always respond yes to events with and about winegrowers and fruit growers!