Mundus Vini - Romania impresses
Romanian wines impressed, once again, the judges of Mundus Vini, one of the most important wine competitions in the world. Romania won a total of 25 gold medals and 8 silver medals, proving once again that it deserves a leading place among wine-producing countries.
The producers who won the most distinctions were Crama Girboiu (5 gold medals), Budureasca (3 gold medals and a silver one), Unicom Production / Davino (two gold medals and one silver), Via Viticola, Podgoria Silvania and Vinarte (with 2 gold medals each).
The Grand International Wine Award, to which more than 7,500 samples from all over the world were submitted, was at its 32nd edition and is the central event among the 11 competitions supported by Meininger, the editorial group that offers, for almost 120 years, the most relevant information about wine and the global wine trade. In recent years, the group added to the traditional wine contests competitions specialized in spirits, beer, organic and rose wine.
In 2022, for the first time in the history of the contest, the members of the jury had an evening entirely dedicated to Romanian wines, thanks to the efforts of the Wines of Romania founder, Marinela Ardelean, a regular juror in the Meininger contests, including those dedicated to spirits and organic wines, often as chair of the commission. This year, the Wines of Romania team was represented by Mihaela Cojocaru, wine expert, sommelier and WSET Diploma graduate.
"This competition reminded me, first of all, of the fact that many emerging countries, such as Romania or Slovakia, Hungary, Bulgaria, etc., produce surprising wines, capable of offering unique emotions.

I had the opportunity to tell stories about Romania and how much the quality of wines has improved. I was happy to hear that both in many European and non-European countries, wine lovers are open to new things and no longer just want the same Italian, French or Spanish wines. It is a growing trend for our wines and we must take advantage of this moment", said Mihaela Cojocaru after the contest.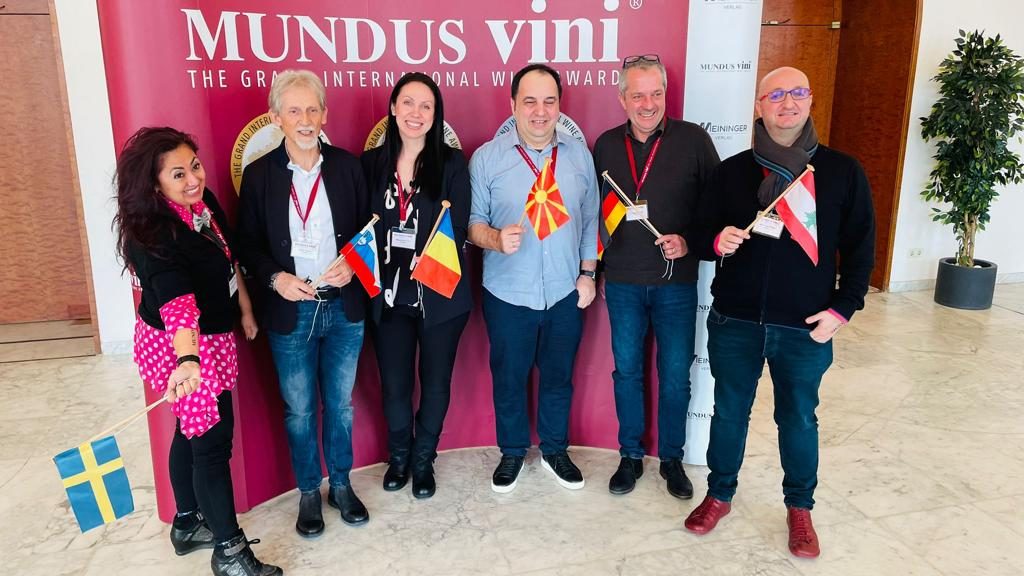 Romanian wines awarded by Mundus Vini:
Gold:
Budureasca – Premium Fume, 2021

Domaine Vinarte – Prince Mircea Negru de Dragasani, 2021

Crama Girboiu – Constantin Red Blend, 2017

Crama Girboiu – Constantin 60 ani Cabernet Sauvignon, 2018

Crama Girboiu – Bacanta Syrah, 2018

Crama Girboiu – Bacanta Feteasca neagra, 2017

Crama Girboiu – Ambra Sarba 2020, sweet wine

Budureasca – Sauvignon blanc Premium, 2021

Budureasca – Origini Shiraz, 2018

Budureasca – Tamaioasa romaneasca Premium

Domeniile Sahateni – Promessa, Feteasca neagra & Syrah, 2020

Cramele Recas – Sanziana Pinot Grigio 2022

Domeniile Blaga – Cabernet Sauvignon, 2017

Domeniile Averesti Feteasca neagra Junior, 2020
Jidvei – Traminer CIB, 2018
Via Viticola – Patima Cabernet Sauvignon, 2018
Via Viticola – Migala Cuvee 25, 2017

Podgoria Silvania – Magura Silvaniei Merlot, 2018

Podgoria Silvania – Blanc des Blancs

Domaine Vinarte – Nedeea 2020, red blend

Domaine Vinarte – Prince Mircea Feteasca neagra, 2021

Unicom Production – Faurar red, 2018

Unicom Production – Davino Domaine Ceptura Rouge, 2018

SERVE Ceptura – Terra Romana Millenium rosu, 2018

Provitis Serv – Navigo Compas rose, 2022
Silver:
Budureasca – Feteasca neagra Premium, 2020

Transilvania's Wine – Lechburg Muscat, 2021

Jidvei – Owner's Choice Ana, Sauvignon blanc, 2022
Strunga (PFA Stegariu Florin) – Chardonnay Barrique, 2021

Podgoria Silvania – Magura Chardonnay, 2020

Agro Industrial Ceres – C'est Soir Traminer, 2022

Unicom Production – Flamboyant 2018

SERVE Ceptura – Cuvee Alexandru, 2017