Romanian wine producers have been relatively generous with wine lovers, especially with those curious to try new things. After only one quarter, we already have a promising record of new labels and ranges, but also some wineries that, after only a few harvests, promise to quickly consolidate their reputation as quality producers.
Sweet white and semi-sweet red
Because it's a mini-vacation, and we all want to pamper ourselves, relax and treat our taste buds with something special, so we start with the "guilty pleasure" of many wine lovers: sweet wine. Between us, let's say, at all international competitions, sweet wines are the most challenging category, because a well-made sweet wine is often impeccable, has an extremely long life expectancy and is, in general, difficult to compare with any other wine.
Jidvei considered that a sweet wine from the 2018 harvest is ready for release on the market: a Traminer roz CIB, which means that the grapes were picked at the after the famous attack of noble rot, which dehydrates the grains and concentrates the juice, the same method that brought Tokaji its international fame. Excellent in pairings such as gorgonzola or pistachio ice cream.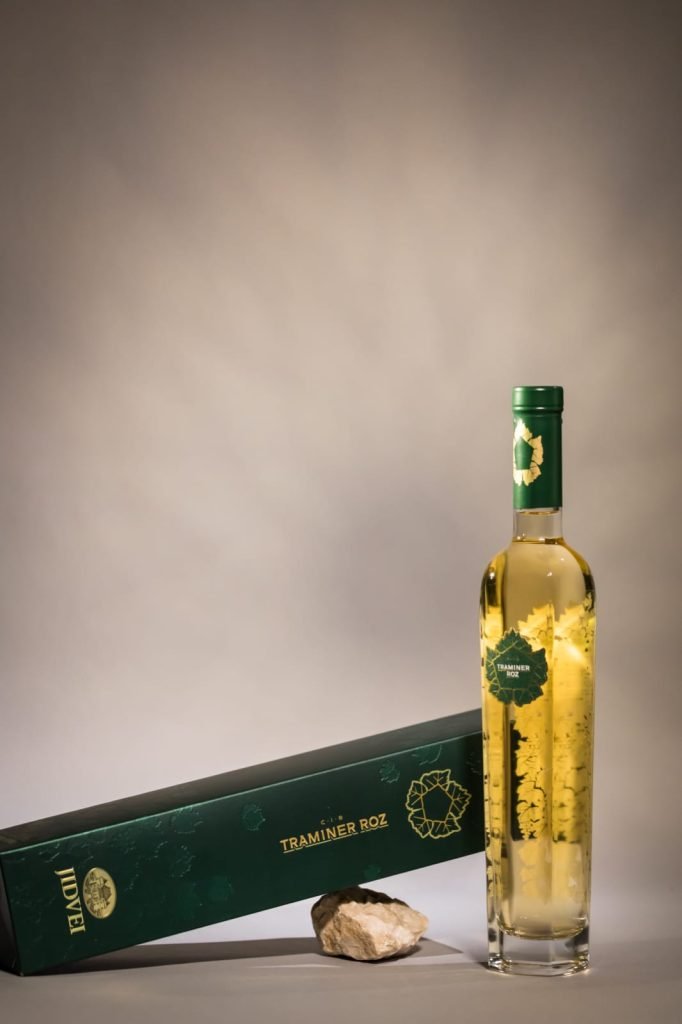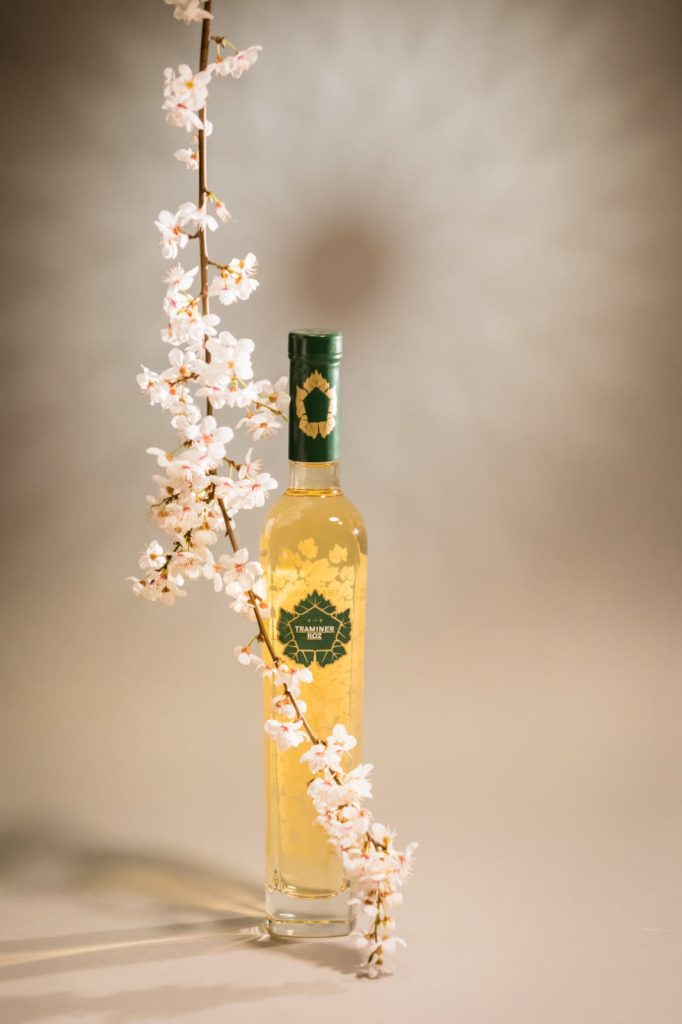 And, because the sweeter wine does not necessarily have to be white, we strongly recommend a little gem, in just a few bottles (some of them big!, i.e. 1.5 liters): a semi-sweet Feteasca neagra, a complex and subtle wine, which hides its residual sugar in an extractive, dense ensemble, with layered aromas, which is just waiting, following the model of a classy Amarone, to gradually reveal itself to those who have the patience to talk to it. It is Opus Fabula Maximus from Gramofon Wine, the "big sister" of Opus Fabula, with the only difference that Maximus spent some time in oak barrels.
Experiments and novelties with medals
Even some time before they officially appeared on the market, two wines from Dealu Mare managed to win prestigious gold medals of the Mundus Vini. They are Migala Cuvee 25 and Patima Cabernet Sauvignon 2018 (Migala means, in Romanian, extreme attention to details, while Patima is an old word for Passion).
They are two representatives of the new ranges from Domeniile Prince Matei, scheduled to be launched immediately after Easter. Patima will be a collection of five single-variety wines (Merlot, Cabernet Sauvignon, Feteasca neagra, Feteasca alba and Feteasca regala), and Migala will be a range made up of four blends created, as their names already announce, with a lot of, well… attention to detail.
In the area of innovation and experiment, after we had some white wines obtained from red grapes on the market (it is not magic, all the color is contained in the skins of the berries, so the quick separation of the juice leaves it without pigments), now we also have the first white wine obtained from pink grapes – Busuioaca de Bohotin Blanc de Rose from Domeniile Averesti. A wine so expressive and pleasant that it quickly won its first important distinction, a gold medal at Vinalies 2023 (Bordeaux, France).
New labels, new wineries, new times
If we talked about Opus Fabula Maximus, we should remember that, around the first days of the year, Gramofon Winery also launched Sonorum, a range that includes a rosé and a red from Feteasca neagra and a blend of Feteasca neagra and Merlot. In the red wine version, Feteasca neagra Sonorum was quickly accepted as a landmark wine, both for the variety and for the Dealu Mare area. Or, as they say in the jargon of those who participate in many tastings, "a dictionary expression"…
Perhaps the surprise of the year comes from another winery in Dealu Mare: the Nasul Nobil (The Noble Nose) range from Crama SERVE din Ceptura, which includes three labels: Nasul Cavalerului (Cavalier's Nose), Nasul Contesei (Countess' Nose) and Nasul Maestrului (Maestro's Nose).
The graphic of the new labels is a departure as radical as it is inspired, from the classic and elegant style of the labels that the winey had accustomed us to. A jovial attitude, full of humor, which hides the relaxation of those who got to know intimately their land, their vineyard, their potential, and now they can play… A big plus is the young, self-ironic air, which represents the necessary bridge to the new (and the future) public, a bit too unconcerned today with the depths and stories of the wine.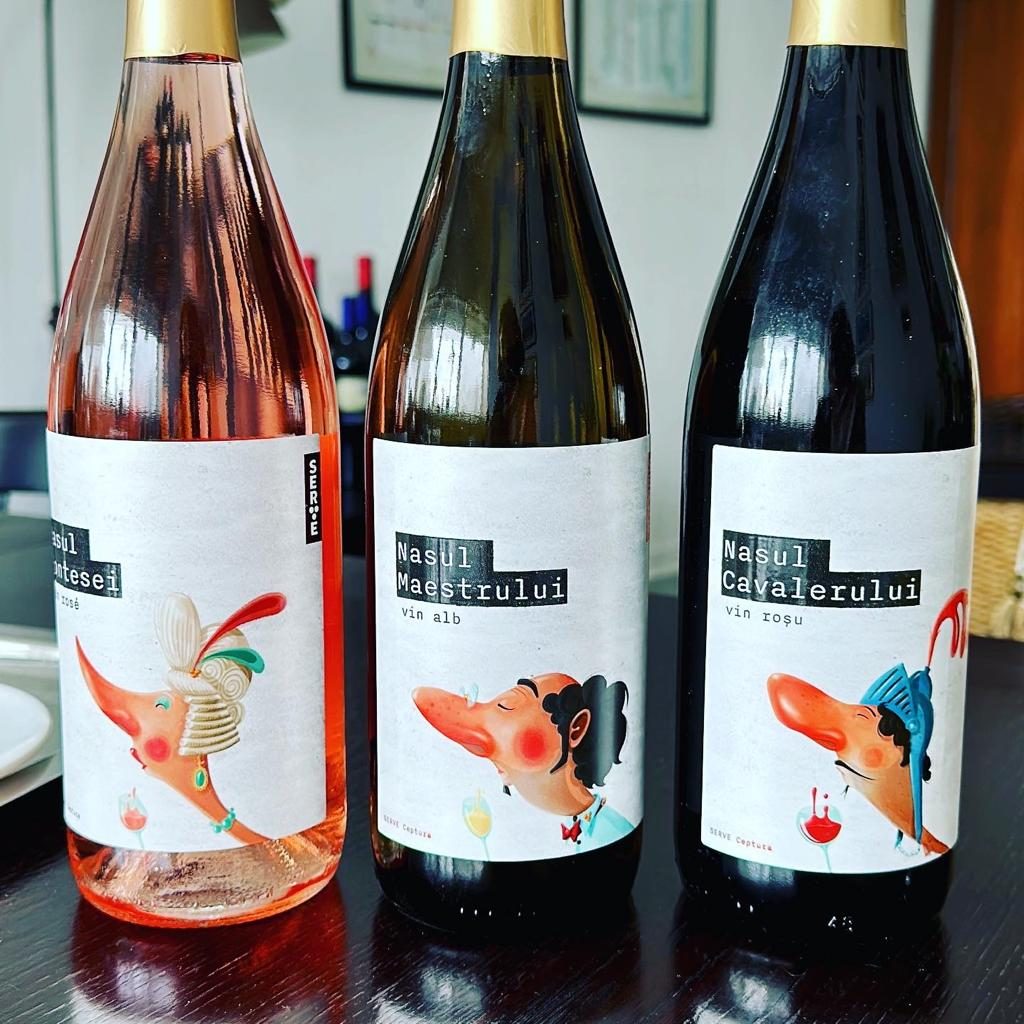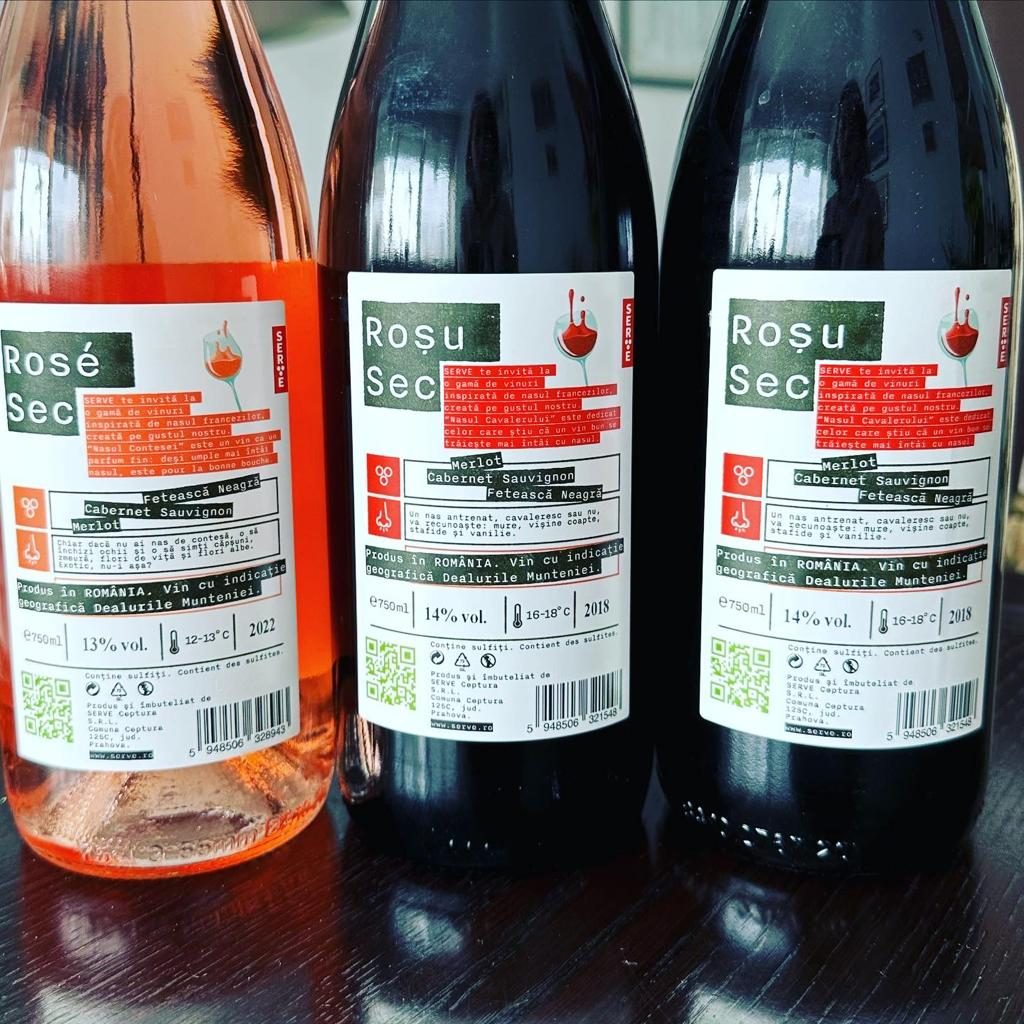 At Crama Strunga, the people who got us used to top-quality Busuioaca and Feteasca neagra, two new labels were recently launched, perfect after such a long and cool spring, in anticipation of summer, the sea, the sun and the holidays: Velier (ship with sails), two fresh wines from 2022, a Sauvignon blanc and a Cabernet Sauvignon rose, just in time to help us fight against the coming heat waves.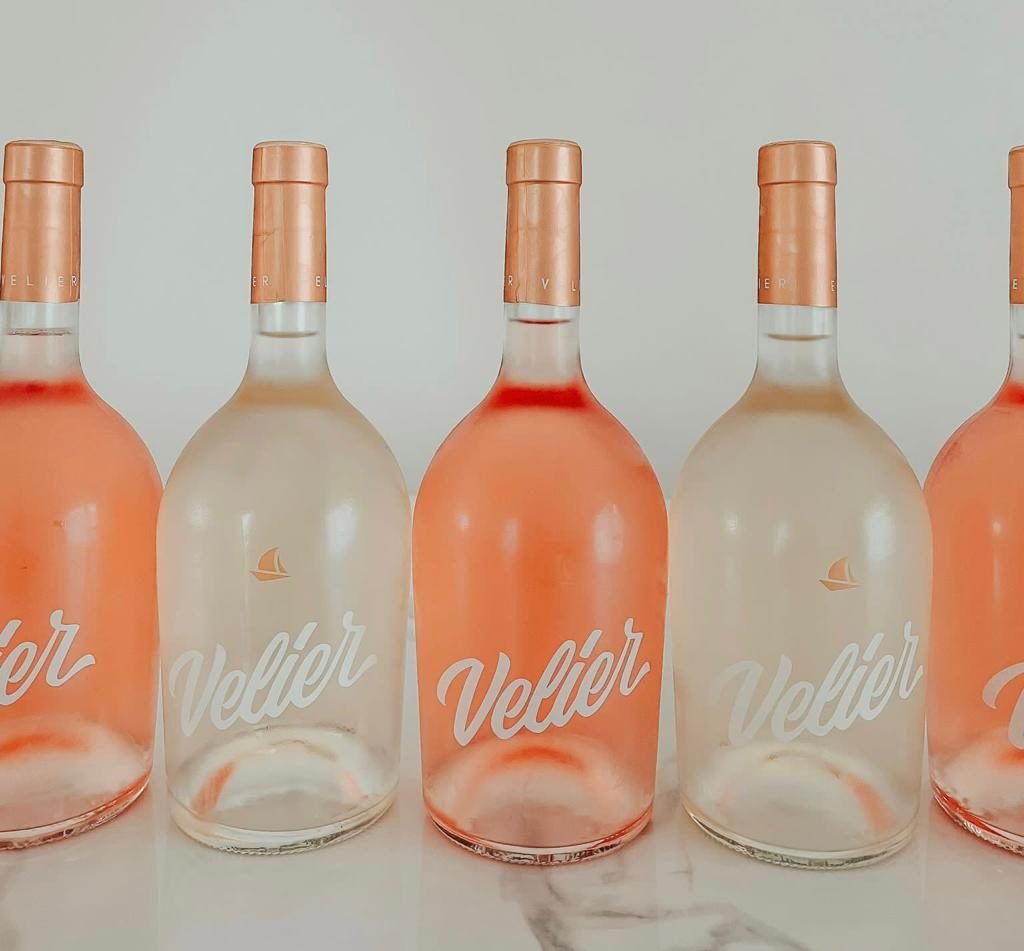 Another good news for lovers of novelties and experiments is that new wineries, new ranges or new editions of wines that have created a solid fan base continue to appear. The Histria Winery returns with its red Nikolaos (for now only via direct order), while Agape, Arta si Natura reissued the CabS, a blend of Cabernet and Syrah that contributed significantly to the winery's notoriety.
From the Minis Maderat vineyard, Crama Menessi is preparing to enter the market, a small producer who is fighting for the title of the youngest oenologist, and who surprised connoisseurs with some great wines, especially a Cabernet Sauvignon from 2020 and an extremely fresh rosé 2022.
Speaking of the youngest oenologist in Romania, the current holder of the title, Sergiu Savu, from Pivnita Savu (Ciumbrud) will launch RR-21, the winery's latest Rhein Riesling, under a label that continues the fresh and young approach of the already known SB-21 .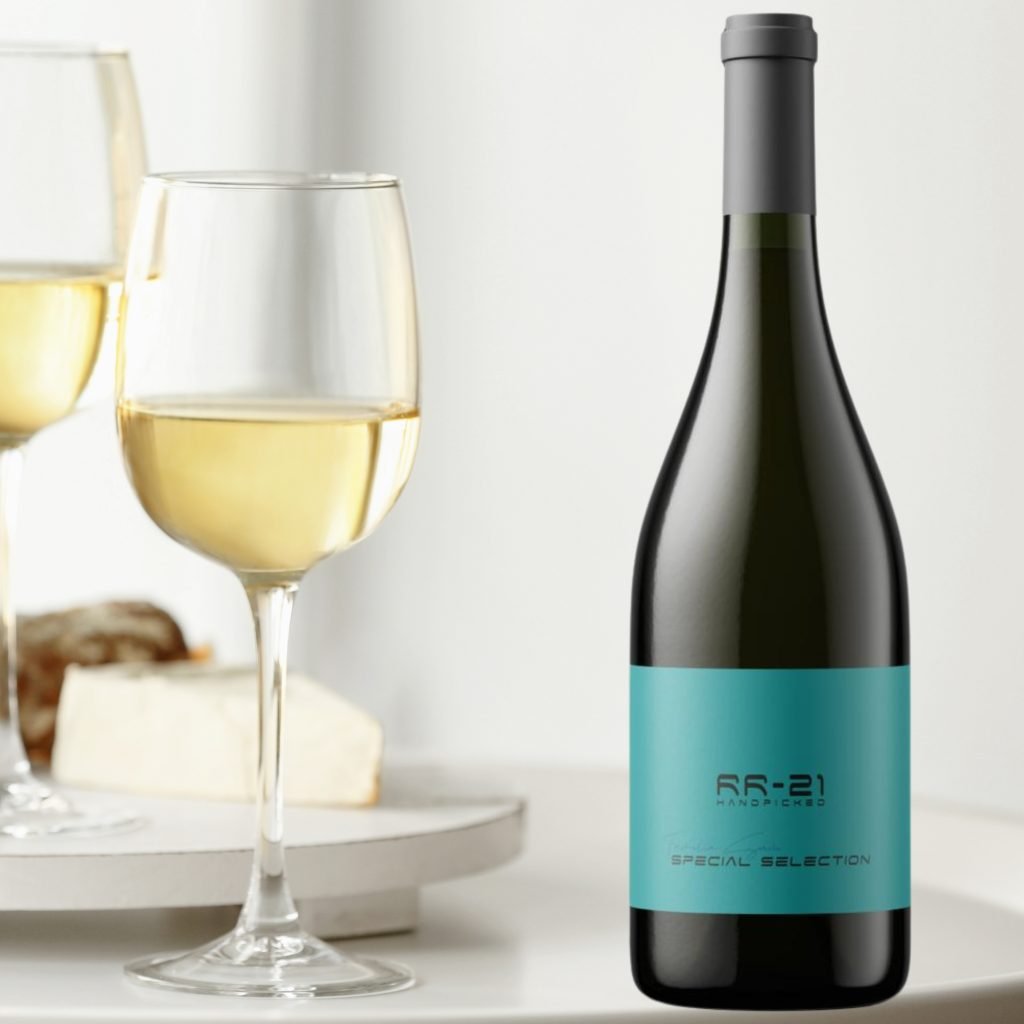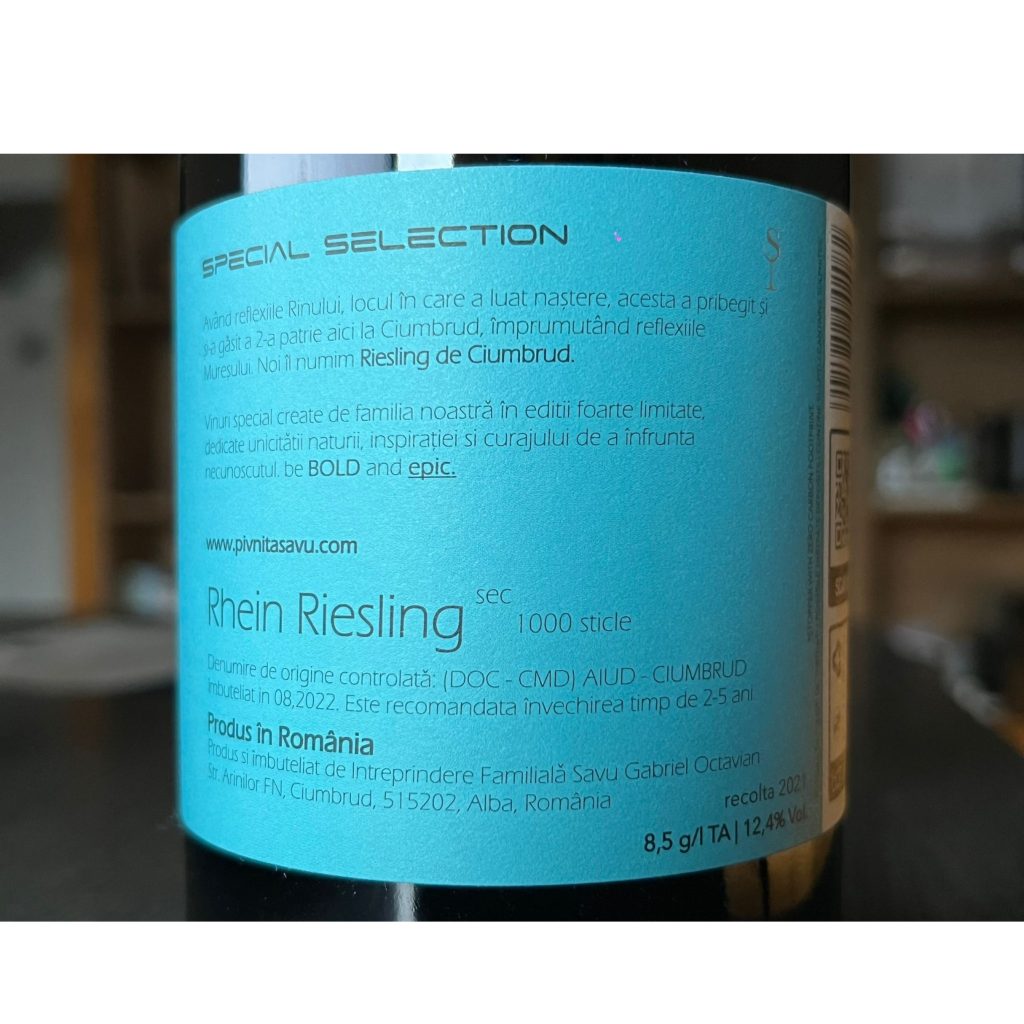 Not far from Minis, in Biharia, the Darabont Family made a resounding debut, obtaining a medal for each wine in the portfolio, even before the official launch. Must taste the Urme blends (white and red) and M – a Merlot blend from two different years, 2020 and 2021. For the end of the year, a sparkling wine produced with the traditional method is also announced, which, if we take the sparkling prosecco-type already launched, will be spectacular.
Returning to Dealu Mare, 1000 de Chipuri have significantly expanded their offer in recent years and confirm their status as a high-quality producer. The Serenum winery is preparing some surprises and we are looking forward to the official opening of another promising winery, Strehan (we have details, we will come back with a full article soon).
Although they have been on the market for a long time, some small wineries have remained hidden from the general public, but they have plenty of good wines, so we recommend that you direct your attention, in the next period, also to Vinaltus / i-u-s-o, the winery of the famous and beloved oenologist Iustin Urucu , along with Crama Unu, Valeaeden, Domeniile Mitroi, Dorvena, Crama de Piatra, Crama Darie or Cramele Bolgiu. You will find wines in limited editions, which hardly ever reach the stores in the big cities or the menus of restaurants. But you will discover rare, unique and extremely personal tastes.