I must admit that I am not a technology enthusiast, but as a wine investor, I have to say that I am getting interested in NFTs as a form of guaranteeing the authenticity of my purchase. I read a lot on the subject and am actually looking forward to owning my first NFT wine. Let's see together what they are in detail and their various applications in the wine industry.
What is an NFT you may ask?
NFTs, or non-fungible tokens, are becoming increasingly popular worldwide as a means of representing and exchanging unique digital assets, such as artwork, real estate or virtual objects. They were originally developed on the Ethereum blockchain as a way to represent unique digital objects, such as artwork or virtual objects in online games.
They consist of a digital token that can be bought, sold and traded like any other cryptocurrency, but unlike cryptocurrencies like Bitcoin, which are interchangeable, NFTs represent unique assets and cannot be replaced by other tokens.
When were they first mentioned?
It was in 2014 that an NFT was first mentioned by Kevin McCoy, who created and minted his first NFT named 'Quantum' and sold it on 3 May 2014. The same NFT today is for sale on the market for $1.47 million.
Do you think it could become common for them to be used to represent tangible goods such as wine?
The answer is definitely yes! In recent times, this technology is starting, more and more, to attract attention to represent unique and valuable bottles of wine. Investment wine has now surpassed stock markets, real estate and classic art, growing by around 240% over ten-year periods – we will be discussing this in a webinar in the Community Wines of Romania in the coming months.
When you buy a wine with an NFT label, you receive a QR code from the platform where your wine is hosted. Its value is linked to that of purchasing the bottle, which is a unique, limited edition, non-reproducible piece, whose originality is certified.
Is it possible to steal an NFT?
You can copy the media file in the same way as you take a screenshot or produce a print of an original image. However, ownership of the NFT and the original artwork will remain in your name, giving you the right of authenticity.
This way, all transfers of ownership of the bottle will be traceable and even the storage conditions will be better because the wine will never be moved. Only the virtual image of the NFT will pass from one collector to another.
In order to buy your first NFT, the only thing you need is a digital wallet, such as Coinbase Wallet or MetaMask, which allow you to open a wallet and add cryptocurrencies to it. It is possible to buy cryptocurrencies such as Etherium, depending on which are accepted by the NFT provider or the market. These can be added to the wallet with the help of a credit card.
There are several marketplaces, such as Winechain, which allows a direct contact between brands and consumers. You will be able to store the wine at Winechain's dedicated warehouse until you may request shipment or sell your NFTs through Winechain. The producers are able to select the wines to sell and have a direct-to-consumer distribution channel through Winechain's community of buyers.
The business model of the BlockBar marketplace is a bit different, as they intend to simplify the process of buying premium wines and spirits, cut out the middlemen and attract a new audience. "By using NFTs, we empower collectors to connect directly with luxury brands and solve storage and authenticity issues," Dov explains. Physical stock purchased on BlockBar is stored at a facility in Singapore, while NFTs are traded on the Ethereum blockchain.
Eager to reach a younger, tech-savvy audience, producers are turning to NFTs as a smart marketing tool, an innovative way to engage new consumers and increase the value of their wines.
Yao Family Wines – the Napa Valley winery owned by former NBA star Yao Ming – auctioned in 2021 a bottle of the 2016 vintage of its flagship wine, The Chop Cabernet Sauvignon, along with a limited edition of NFTs in a unique sale.
In the same year, Mondavi winery released a NFT, consisting of three wines bottled in 1,966 magnums designed by French porcelain house Bernardaud, sold with a generative artwork by Clay Heaton for $3,500 each.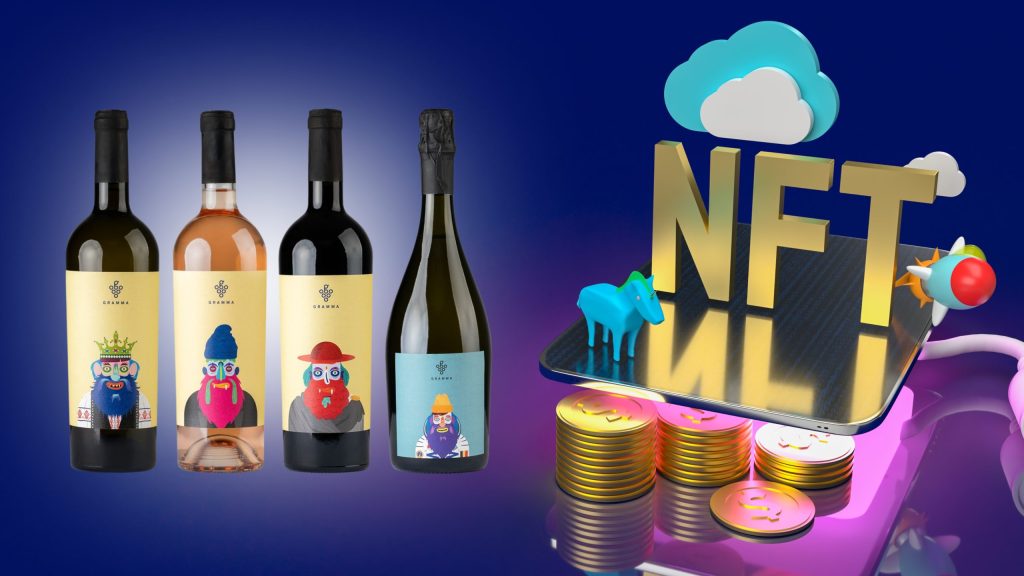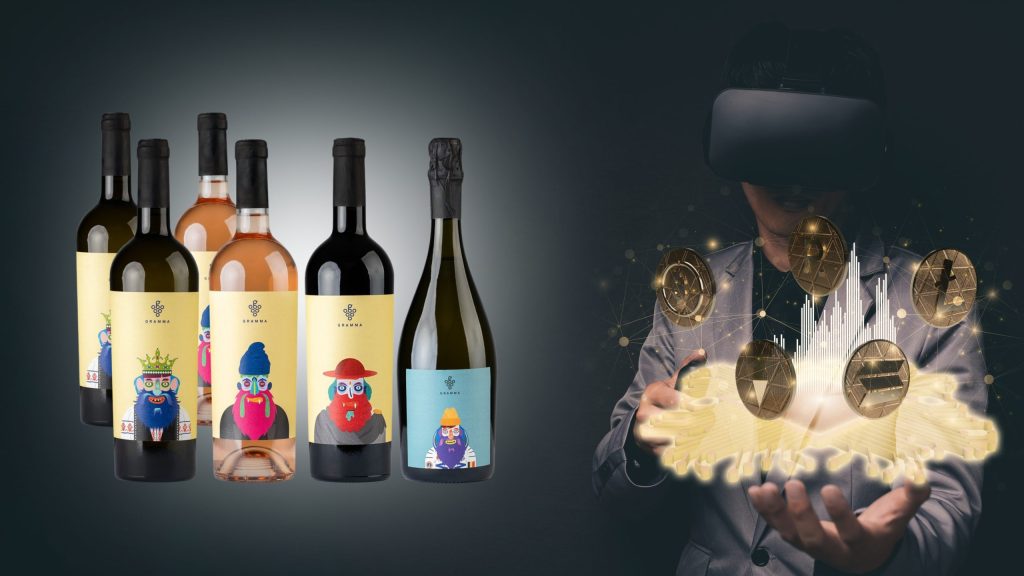 The use of NFTs is not only limited to wine bottles. The famous Domaine of Saint-Émilion, Angélus, released an NFT artwork in July 2021. It is a 3D animation of the château's signature bell, in collaboration with fine wine investment company Cult Wines, to mark the launch of the 2020 vintage. Sold for $110,000 on OpenSea, the lot included a barrel of Angélus 2020 and a dinner at the estate offered by the managing director, Stéphanie de Boüard-Rivoal.
NFTs in the wine sector offer consumers not only the possibility to purchase rare bottles, but also to access exclusive and personalised content. For example, Maia Winery from Veneto launched the first Nft avatar linked to a wine brand. Also in Romania, Crama Gramma, introduced a new brand 'Stramoși' to the market, in a limited edition, producing 27 bottles as NFT.
The transformation of the bottle into a virtual image is a new frontier that is revolutionising the luxury market. I am one step closer to protecting Premium wines from counterfeits – in 2022 the world market for fakes was worth $2.3 trillion.
I still have a lot to understand before I take the plunge to buy my NFT, but I firmly believe that they are a real game changer to ensure product authenticity certification in the luxury sector in the future. And some wines even fall into the "luxury" category.
Reference: