Within the wine industry, there is a widespread belief that old vines produce better wines, and hence many producers are demanding a higher price for their Vieilles Vignes wines.
A turn-over in grape growing and a new trend in wine consumerism
The conventional reasoning is that old vines produce lower yields and smaller berries, therefore more concentrated juice.
Although it seems straightforward, it is a very complex topic if we consider that:
There is no strict official definition for "old vines";

The assessment of quality is subjective;

Solid scientific evidence to support this theory is still ongoing.
It is interesting though that many legendary wines, such as Chateau Montelena's 1973 Chardonnay, were produced not from old, but from young vines – many sceptical can argue.
Is Vieilles Vignes the Trojan horse of wine industry?
"Old Vines" ("Vieilles Vignes", in French) is a term used widely and increasingly on wine labels to raise the awareness of the potential consumer about the vine age usually correlated with high quality wines
"Old vines" ("Vieilles Vignes" in French) is a term widely and increasingly used on wine labels to make potential consumers aware of the age of vines, usually correlated with high quality wines.
There are few formal or governmental organizations that can effectively control the use of this term on wine labels. Even fewer agreements about how many years should have a vine to be considered old. Although it is generally appreciated that a "mature vine is between 25-50 years" and an "old vine is preferably older than 50 years."
Vieilles Vignes Francaises (VVF)
The Appelation Controlee (AC) legislation in France, with respects on vine age, proves the belief that "old vines produce better wines"as it excludes the production of wines from vines less than three or more years old. Limited amount of wine made of younger vines to produce AC wine is still sold as vin de table. It is common in France that producers exclude wine from vines below certain age and sell it as their second wine.
'Bollinger' was one of the first producers to use the term, for the produce of vines which were grafted pre-phylloxera. The vines are propagated by Marcottage (or Layering), where a small proportion of an aerial stem is trained under the soil and grows roots whilst attached to the parent plant before coming an independent plant.The vines produce extremely small yields which enable the grapes to reach extraordinarily high maturity.
The exclusivist Champagne house 'Bollinger' do display this charming product description on their website along with its astronomic price. We cannot argue the quality of Bollinger Champagne, but is the concept valid for all the new Vieilles Vignes labels and does it justify the high price?
It is undoubtedly true that this idea of old vines making better wines is well exploited in Wine Marketing. And not only in the Old World, but recently also in the New World, with predilection in California – U.S, Australia and South Africa.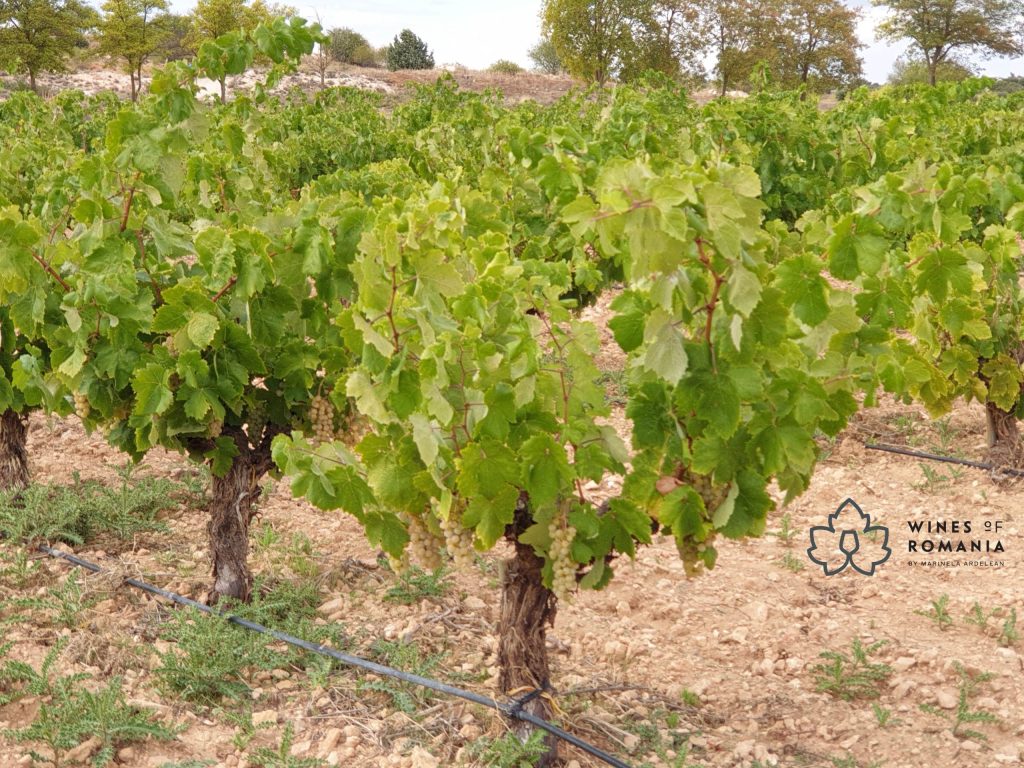 Viticulture says its part
Behind this huge marketing lays the truth that reduction in yield, due to the ageing of the grapevines give smaller and more concentrated grapes
From a viticultural perspective, a wine connoisseur should probably know that a conventional grapevine training takes 3 years to establish into a canopy. Any bunches formed during this time are discarded before they ripen until the canopy is uniform, until the vines reach 3 to 6 years in age and the crops stabilize. After this point, only poor vineyard management and deprived weather conditions can alter the annual shoot growth and so the future crops. Seems quite long for a start, isn't it? Well that's the grapevine!
The vigor and yield of commercial vineyards will decline after 20 years. Even with fair management many vineyards are considered unprofitable after 50 years because of their low yields and high management costs.
As the grapevine ages, the roots of the plant extend deeper into the soil, which gives them access to more nutrients and minerals. According to Champagnol (1984) there are 3 stages of root growth:
– 1st stage: the root system colonizes the available space and grows exponentially. This taxes 6-10 years or longer with poor soils and low grapevine density.
– 2nd stage: the adult stage of the root system, with no major changes in the volume of soil reached.
– 3rd stage: the senescent stage, where the root activity declines.
These stages can vary in duration if the grapevines experience droughts, severe cultivation wounds, lack of oxygen in the soil or soil compaction caused by machinery. Root pests and diseases, fertilizers and spray materials can increase soil acidity, and damage the health of the grapevines not only in short term, but also with more severe effects in long term.
Winter pruning weakens the grapevine even if it is a necessary procedure for yield management, because pruning wounds allow fungi to rot the wood of the vine. Summer pruning done too severely, will also weaken the grapevine's general health. Indirectly, soil cultivation can prune roots and can damage the soil's mineral reserves.
The main explanation for improved quality with grapevine age is because of the reduction in yield. Older vines being lower in vigor, the sunlight exposure to the leaves and fruits is better and the fruits will therefore be of a better quality
The death of the vine is inevitable but with gentle management, even in the given weather conditions of any terroir in the world, a well-trained and cared grapevine will not only thrive but also produce high-quality grapes.
Some legendary grapevines
– The extraordinary Hampton Court Palace vine near London, planted in 1769, is still producing large crops of grapes (under glass)
– The oldest living, grapevine, "StaraTrta," grows in Maribor, Slovenia. The grapevine is a rare red Slovenian variety called Žametovka.
These vines are proving that vines which are protected from stresses, pests and diseases and with just enough water and nutrients can be long living and capable to yield quality grapes for quality wines.
Winemaking techniques (even when using new technologies) are expected to focus on gentle processing of the grapes to preserve their unique potential for flavour and structure.
From where to source your Vieilles Vignes wines
Are you intrigued now and willing to try old vine sourced wines? Would you care to do a wine tasting themed "Old vines vs New Vines" for your own knowledge and curiosity or to impress your guests at the upcoming dinner?
Thank Goodness, there are few regions known for producing high quality old vine wines!
Lodi is 2 times larger than Napa Valley. The region was a central focus point of grape production in the late 1800s. Old vine Zinfandel worth trying as well as Touriga Nacional and Tannat.
Languedoc, Southern France
In the 70's the region was known as "The Wine Lake" because of the overproduction of the Carignangrape. It went so far, so bad as the wines were directly discarded to be distilled for fuel. Those who are still producing today, they offer the best Carignan wines ever known!
Barossa Valley, Australia
South Australia is so isolated that the Shiraz and Grenache grapevines here haven't been infected with phylloxera. Barossa Valley is brimming with very old vineyards!
For your record, it's the only region in the world with an official Old Vine Charter and it goes as follows:
– Old Vine (35+ years)
– Survivor Vine (70+ years)
– Centurion Vine (100+ years)
– Ancestor Vine (125+ years).
If you believed that only red wines can benefit from mature vineyards, you should reconsider. Assyrtiko grape, usually trained low to the ground into wreath-shaped vines, produce "Nykteri," a rare oaked version close to fine white Burgundy
Stellenbosch, South Africa
The Old Vine Project – with its mission in saving and promoting old vines (35 years or older) across the country – is an initiative that has received the full support of the Stellenbosch Wine Routes. Stellenbosch region has the largest number of old grapevines in South Africa – 857 hectares out of a total of 2,621 hectares.The project has now identified 39 different old vine varieties in South Africa, of which Chenin Blanc accounting for the majority of 52%.
Whatever the reason be in this Old Vine/ Vieilles Vignes wine trend there are significantpositives to mark out:
– preserving old vines vineyards
– ongoing scientific research in viticulture
– gentler grapevine management
– increasing organic and regenerative viticultu
– closer collaboration vine-grower-winemaker-old-vine associations – community
It is a high price to pay for all these attributes obviously reflected in the price of an Old Vine labelled wine. But same as it is with grapevines' care and management, we should focus on long-term effects.
Photo source:
Resource:
Champagnol, F. —

Physiological elements of grape vines and of basic viticulture

, 1984