Domeniile Prince Matei, part of the Vintruvian Group (along with Viticola Sarica Niculitel), are nearing the end of an extensive rebranding process. With a new name and a design in line with the other wines of the group, Crama DeMatei also launches two new wine ranges: Patima (Passion) and Migala (Romanian term meaning extreme attention to details). The first is a collection of five single variety wines, obtained from Feteasca neagra, Cabernet Sauvignon, Merlot, Feteasca alba and Feteasca regala.
Migala is a range dedicated to blends – a red one, made of Cabernet Sauvignon, Merlot and Feteasca neagra, a rose one, from Cabernet Sauvignon, Pinot noir and Feteasca neagra, and a white blend, the most complicated of the three, which includes a record six varieties: Feteasca alba, Feteasca regala, Chardonnay, Rhein Riesling, Aligote and Tamaioasa romaneasca. And, for those who think that the source of Aligote is in the other vineyard of the group – no, it is actually Aligote born and raised on the slopes of Dealu Mare! Moreover, the two wines celebrate 25 years since the revival of the winery and the reorientation towards high quality wines.
Both ranges are designed for the restaurant market, and those who follow the winery's social media posts know that, in fact, a third surprise is being prepared. "We are working with passion and attention to detail to fulfill the Purpose!", is the phrase that has been circulating lately in connection with Domeniile Prince Matei, so, as soon as possible, we will have more news. "Soon", however, is a relative term, since the Patima red wines have a year and a half of aging in oak barrels, followed by two years of aging in the bottle, a sign that things at Prince Matei are being done without haste, as we would have expected, by the way, from the creators of the landmark Merlot of the Dealu Mare region.
Moreover, the wines from the Patima range are in a (very) limited edition, 3,750 bottles for each label, with the exception of Feteasca neagra, where 5,000 bottles will be available. In addition, the winees are mostly produced from plots with old vines, with small but valuable harvests. We need to taste, evaluate and, possibly hoard them as soon as possible, before they disappear!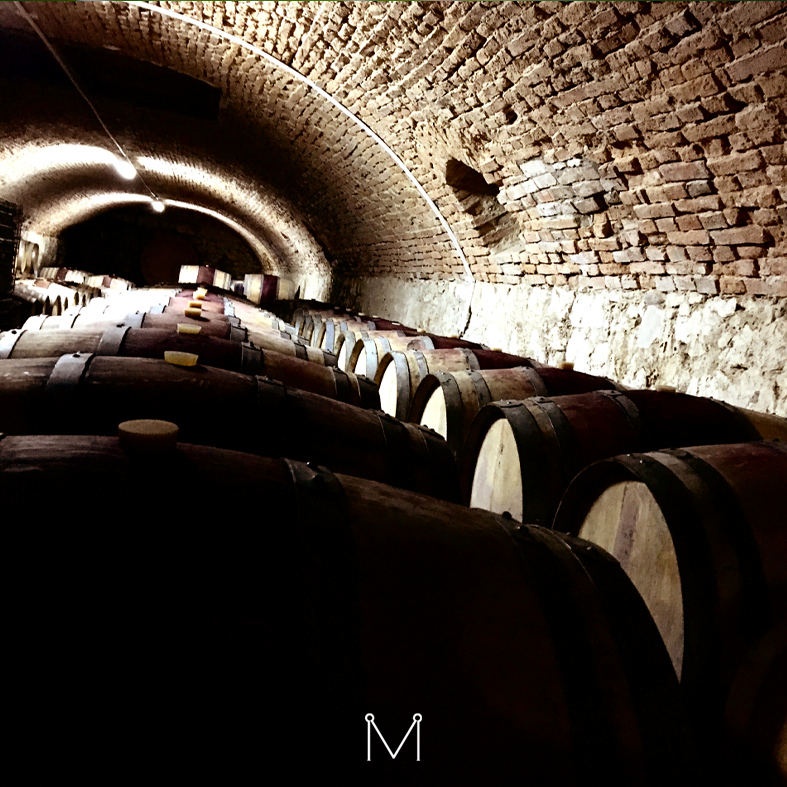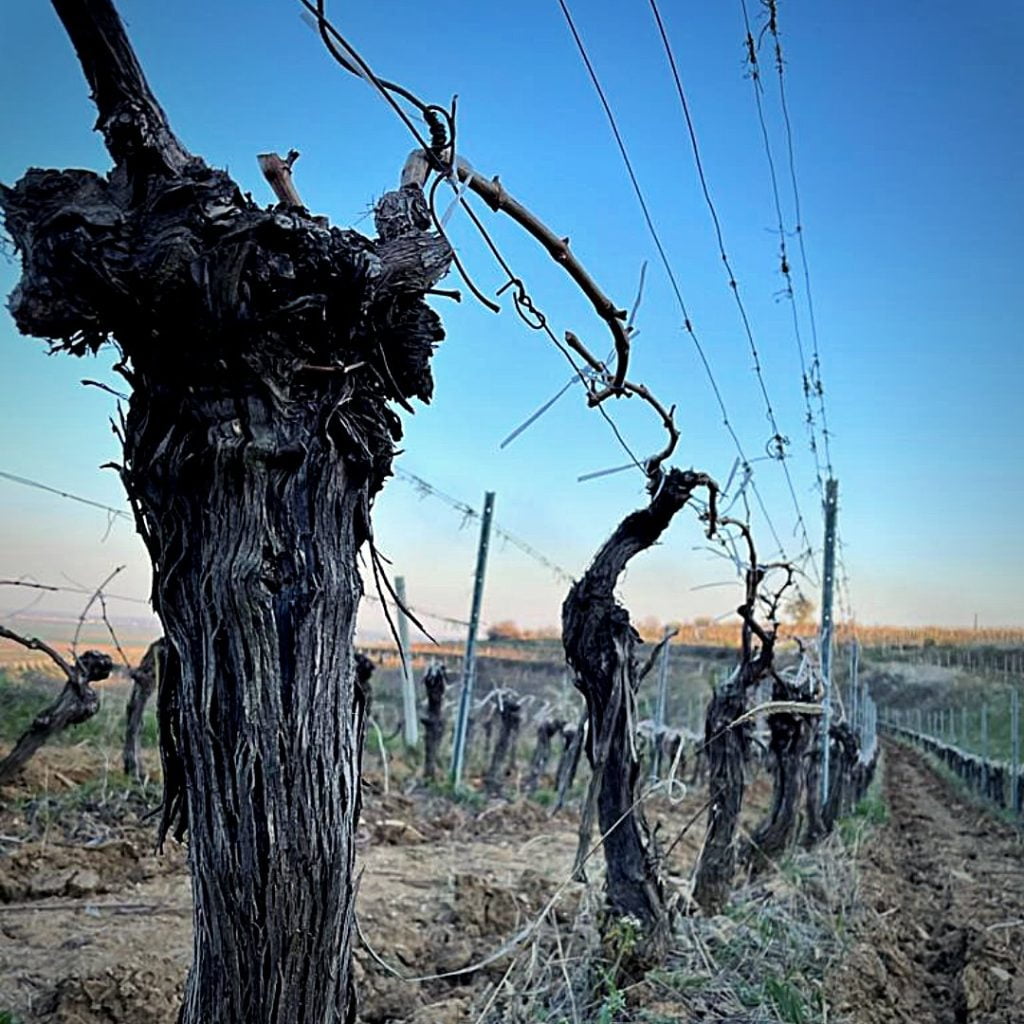 What the producer says about Patima and Migala

We haven't tasted the wines (yet), but the producer's descriptions made us want to. So we let the wines introduce themselves:
The representative grape variety for Romania and, in particular, for Dealul Mare, comes from a small plot on Dumbala Hill, Zoresti. Production is about 3000 kg/ha, harvesting is manual and the ageing in oak barrels takes 18 months. After it is bottled, the wine rests for another two years before release.
The aromas of plum jam, specific to the variety, black cherries, in an elegant combination of bitter chocolate cream, pipe tobacco and balsamic notes on the almost endless finish make it one of the reference wines of our winery.
With fairly high acidity, robust tannins and an important structure, it is a wine that can easily be kept for over 10 years, to be consumed at the peak of its evolution.
We recommend serving the wine at a temperature of 14 – 16 °C with dishes such as: beef steak, traditional Romanian dishes made of lamb and pork, grilled vegetables, mature cheeses and desserts with dark chocolate or "papanasi" with cherry topping.
Alc.: 14.5%, acidity: 5.31g/l, residual sugars: 0.98g/l.
The Merlot plot used for this wine is located on the Teganeanu hill, with a S-SE exposure, and the soil is clayey with limestone inserts and rich in iron oxides, ideal for this variety. The resulting wine is exceptionally structured and rich in coloring substances and antioxidants. The age of the plants is over 40 years.
The color is an intense and deep ruby red, almost opaque.
It is an excellent Merlot, very intense, ethereal, with notes of cherries, violets, licorice, leather and cocoa, with a full, velvety and harmonious taste, which envelops the palate leaving a long, fresh and vibrant finish.
Wine with a long evolution ahead, it must breathe for at least 2 hours and be served at 16-18 °C.
Pairing: feathered game, lamb steak, long-ripened cheeses, but also dark chocolate desserts.
Alc.: 14%, acidity: 5.32 g/l, residual sugars: 1.89 g/l
Patima Cabernet Sauvignon
This Cabernet is harvested from Dealul Zorilor, from a plot with an atypical, N-NE, cooler orientation. The vines are between 40 and 50 years old, and the production is about 3000 kg/ha. Harvesting is strictly manual, malo-lactic fermentation takes place in oak barrels where the wine perfects its evolution for a period of one and a half years. Most of the barrels are made of French oak, but Romanian and Italian barrels are also partially used.
It is a ruby red wine with deep garnet shades. It intrigues with its fruity notes, fascinates with its spicy notes, surprises with a vague sweetness. It is full of fruity aromas reminiscent of plums, cherries and blueberries. It is also enriched with notes of cocoa and spicy nuances of black pepper, cinnamon and anise.
Its taste is aromatic, vegetal, delicate, with a pleasant aftertaste of overripe fruit.
Oxygenation is recommended for at least 2 hours, serving temperature should be 16-18 C, using balloon-shaped glasses.
It is associated with culinary preparations of important structure: steaks, brassato, tournedo Rossini or Belgian chocolate truffles.
Alc.: 14.5%, acidity: 5.11 g/l, residual sugars: 0.96 g/l
Made with grapes picked from the Teganeanu Hill. The minerality of the clay and limestone soils is perfect for the cultivation of these grapes, and the location of this plot, halfway up the slope, means that the vines benefit from a goosd circulation of air.
With a straw yellow color, it is a crystalline, fresh and mineral wine, which galvanizes the nose with floral notes of elderberry, chamomile and lemongrass, embellished with shades of citrus and quince.
The taste is balanced, and the fruity notes of pear and quince are harmoniously complemented by the mineral ones, all culminating with a pleasant salinity that gives volume and character. Elegant, enveloping and full finish, with a long persistence.
Serving temperature 8-10 C. Ideal with white meat dishes and soft cheeses, but also seafood dishes.
Alc.: 13.5%, acidity: 5.75g/l, residual sugars: 1.35g/l
Feteasca Regala is one of the most famous and sought after wine grape varieties in Romania. From this variety, a full-bodied wine can be obtained, with intense aromas and a great aging potential.
Bright, clear, it greets you with a wide and varied spectrum of aromas, articulated on wild herbs, peaches and grapefruit, adorned with pastry notes and fine vanilla notes. The taste is dense and sinuous, with a savory granular acidity, which leaves a very fresh sensation. Great persistence with continuous returns of gooseberries and medlar (Japanese moss).
This wine can be enjoyed as it is, at an ideal serving temperature of 8-10 degrees Celsius, or it can be paired with fine food, such as seafood, fish, fresh vegetables and fine cheeses or, why not, with delicate desserts.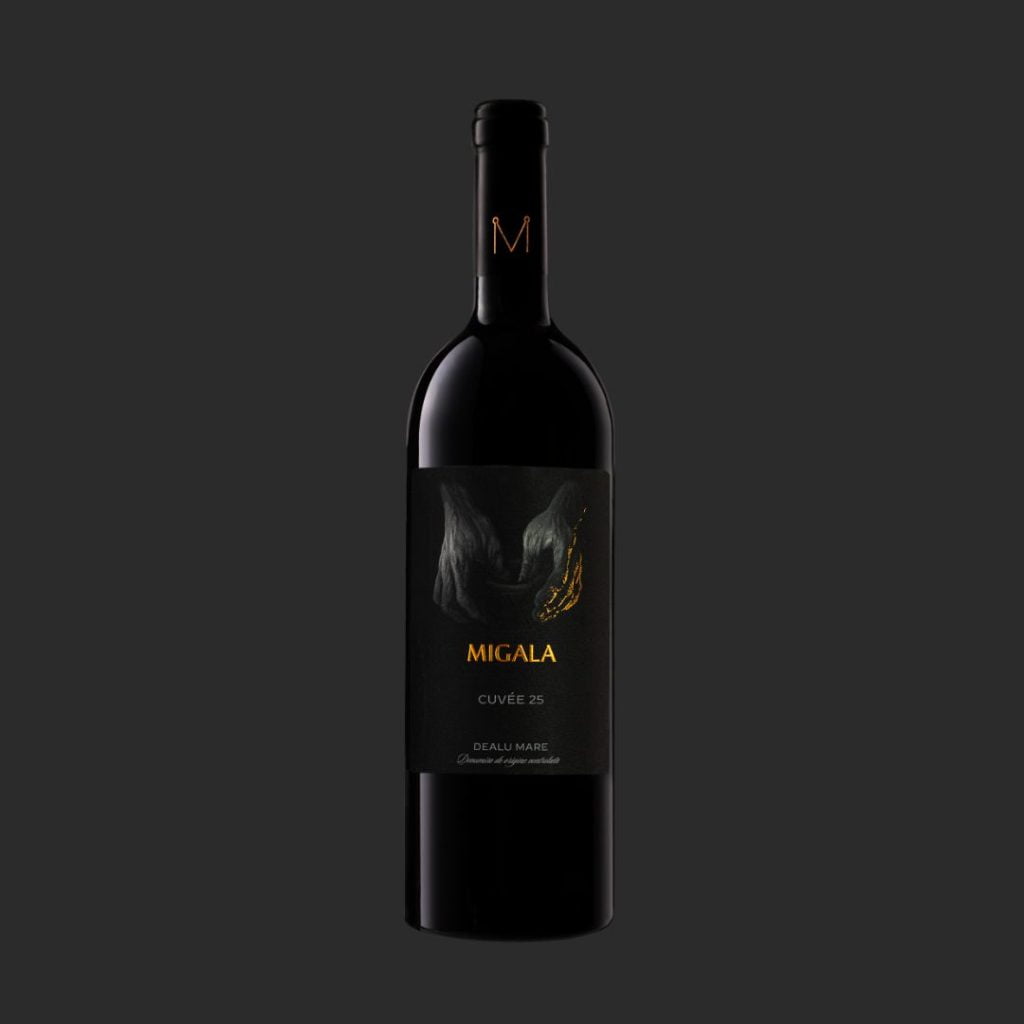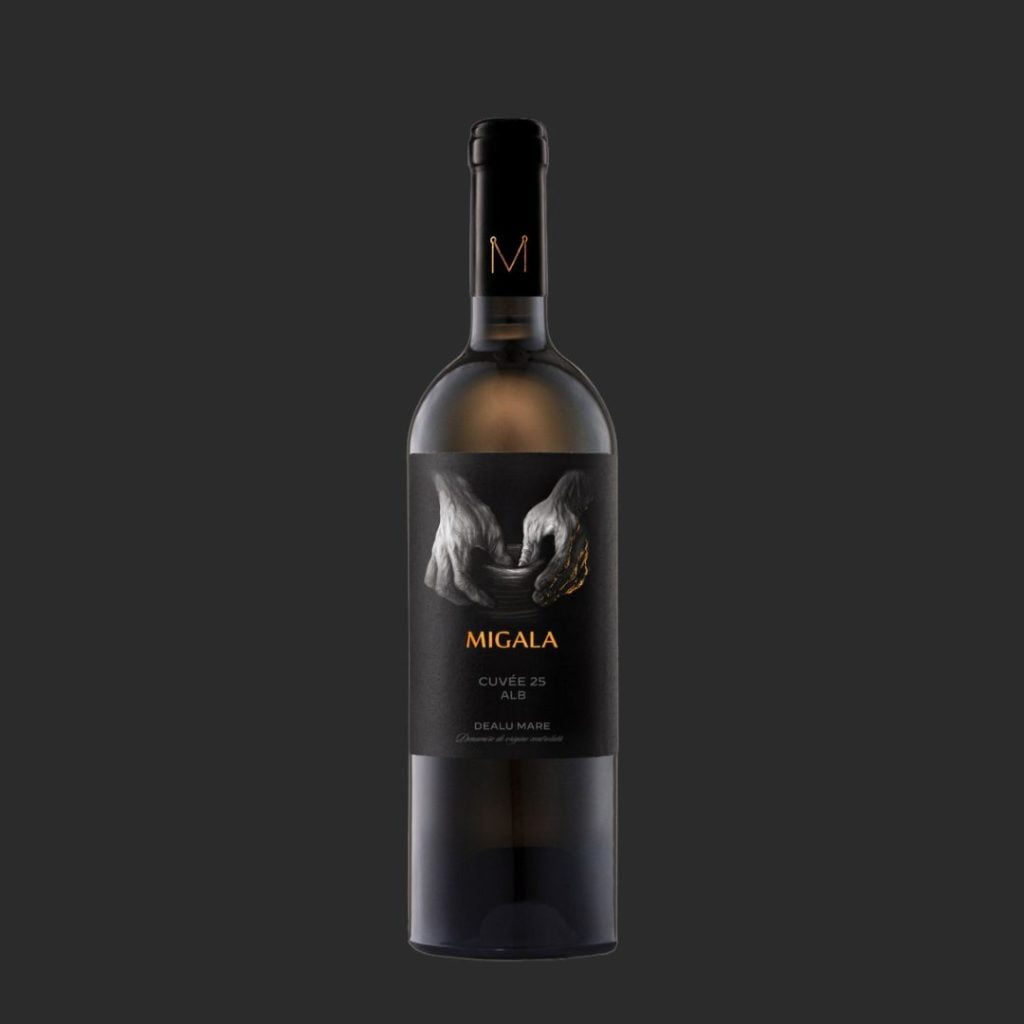 It is half aged in new barrels, half in second and third use barrels, with floral and black fruit notes. Black currants and crushed tomatoes, plum jam, but also a hint of cedar or myrrh. Oxygenation brings out notes of graphite. The nose is fresh, cool, but intense and complex.
The taste is medium to full, with a solid backbone of round tannins with fine grain, supported by the vibrant acidity of red and black fruits, with a long finish.
Serving temperature 14-16 C and can be excellently accompanied by venison dishes, roasts in the oven or, why not?, a Moldovan stew. For dessert, it would be perfect next to a scone.
Alc.: 14.5%, acidity: 5.65g/l, residual sugars: 0.29g/l
A daring blend of six varieties, which gives it great complexity. Straw yellow color with greenish hues, bright. Exotic nose, with notes of spring flowers, acacia, primrose, mint, golden apple, pineapple, pomelo and vanilla.
The minerality and sapidity underline its intriguing complexity. The taste is persistent and elegant.
The recommended serving temperature is 8-10 C. It can elegantly accompany crustacean dishes, fish or risotto, but also a tart with vanilla cream or a cheesecake with passion fruit glaze.
Alc.: 13.4%, acidity: 6.02g/l, residual sugars: 0.4g/l