Tenuta Luce, a Tuscan project launched at the beginning of the last decade of the last century, is located southwest of Montalcino, in the heart of the Val d'Orcia Natural Park, in a region designated as a World Heritage Site by UNESCO in 2004.
Tenuta Luce's 249 hectares include forests, olive groves and 88 hectares of vineyards, in an area with a small number of inhabitants and a rich biodiversity.
The history of Tenuta Luce began in the early part of the last decade of the last century, with the meeting of Vittorio Frescobaldi with another huge name of the wine world, Robert Mondavi. These two pioneers relied on Montalcino for their visionary project.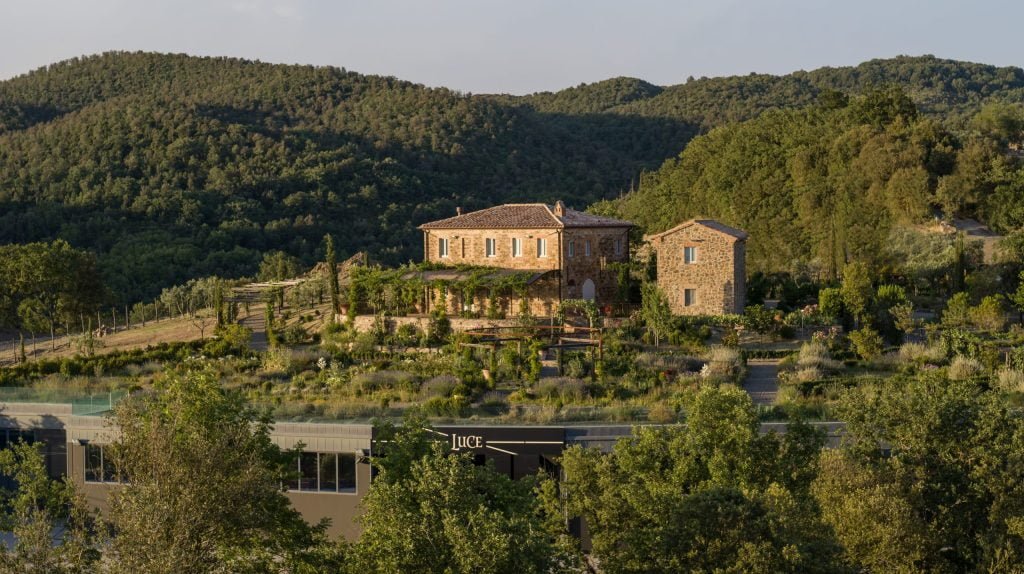 Presented simultaneously in 1997, the wines from the harvests of the first two years from Luce – 1993 and 1994 – immediately experienced an international success. Luce was received as a wine with a distinct personality and an innovative character. Time confirmed the first impression: Luce has become, today, a constant presence in over 80 countries around the world.
In 2004, with the end of the partnership with Mondavi, Lamberto Frescobaldi took over the management of the project.
Over the years, the Luce range has been added other wines. In 1998 lucente appeared, a blend of Merlot and Sangiovese. In 2003, a vineyard whose grapes were a symbol of sangiovese elegance and structure offered the world Luce Brunello. In 2003, o podgorie ai carei struguri erau un simbol al elegantei si structurii Sangiovese a oferit lumii Luce Brunello.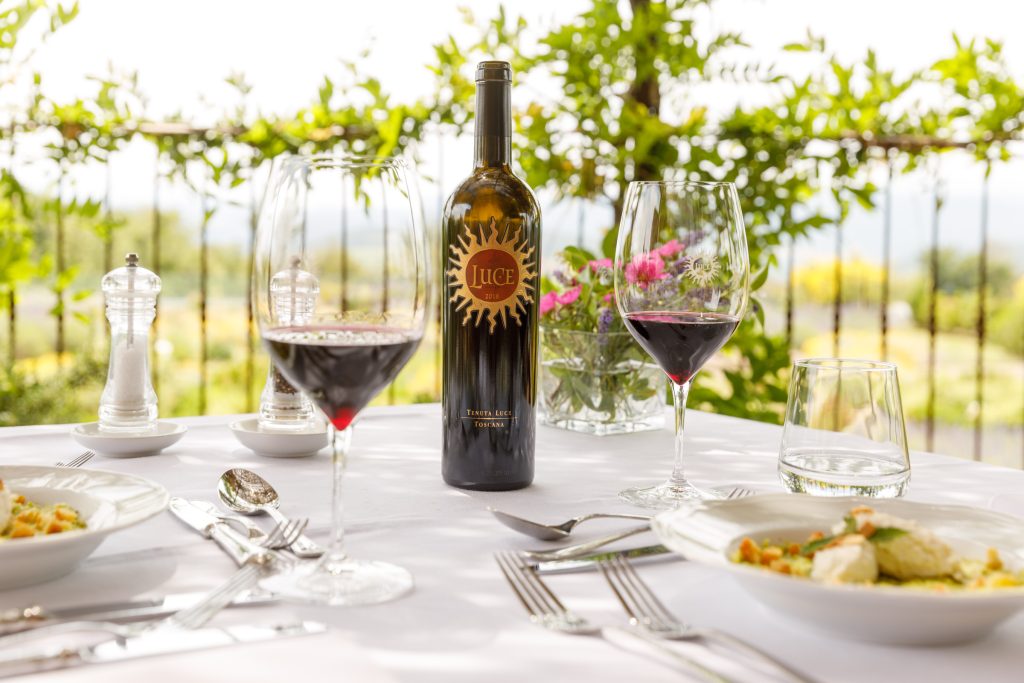 LUCE is Tenuta's iconic wine, the first wine from the Montalcino area to be produced from a blend of Sangiovese and Merlot. Ferments in concrete tulip-shaped vats, then matures, for 24 months, in French oak barrels, 80% new and 20% used once; then follows another six months of aging in the bottle..
From the Luce collection will be presented at the Masterclass Luce 2008 and Luce 2019.
LUCE BRUNELLO was conceived as a tribute to Montalcino and its winemaking traditions. It is a wine produced exclusively from the Sangiovese variety, from the Madonnino vineyard.
From the Luce Brunello collection will be tasted, during the masterclass, Luce Brunello 2010 and Luce Brunello 2017.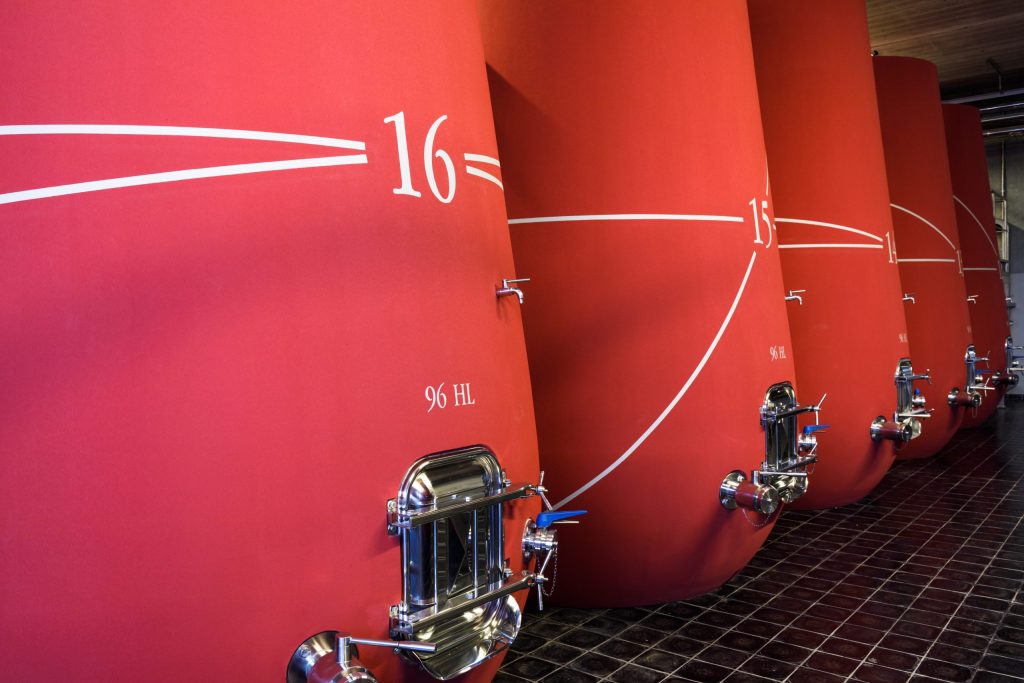 LUCENTE is a mixture of Sangiovese and Merlot, the latter being the predominant variety.
Before bottling, Lucente matures in French oak barrels, 20% new and 80% used only once – exclusively for Luce ripening.
From the Lucente collection will be tasted, during the masterclass, Lucente 2019.
More details about Tenuta Luce and her wine collections can be found from Maria Chiara Severi, who will come from Italy especially to present this masterclass.
Access to this premium event will be made exclusively with an invitation offered by the organizers, within the limits of the available places.