The Viennese wine festival VieVinum, held as usual in the spectacular Hofburg Palace on Heldenplatz, will take place from 21 to 23 May 2022.
Since 1998, VieVinum has been the central platform for the international promotion of Austrian wine. Austrian wine exports generated €216.8 million in 2021, surpassing the two hundred million euro mark for the first time in history. The annual growth of €29.5 million was the highest ever recorded.
Interest in this year's festival is at an all-time high after the event was postponed twice due to the pandemic.
The organisers are confident that this year's edition will be a success. "Last year blessed us with mature, crystal clear wines from the finest grapes in generous quantities!" said Austrian Wine CEO Chris Yorke. "Our winemakers have more aces up their sleeves to impress visitors at the festival," Yorke concluded.
Invited by the Austrian Wine Marketing Board, 900 experts from more than 50 countries have confirmed their participation in the event.
Several themed meetings organised by Austrian Wine on 19 and 20 May will preface the tastings at the stands of over 400 exhibitors.
Information on the events organized by the winegrowers in the region has been centralized in a dedicated online guide, which can be accessed at https://www.austrianwine.com/vienna-city-guide.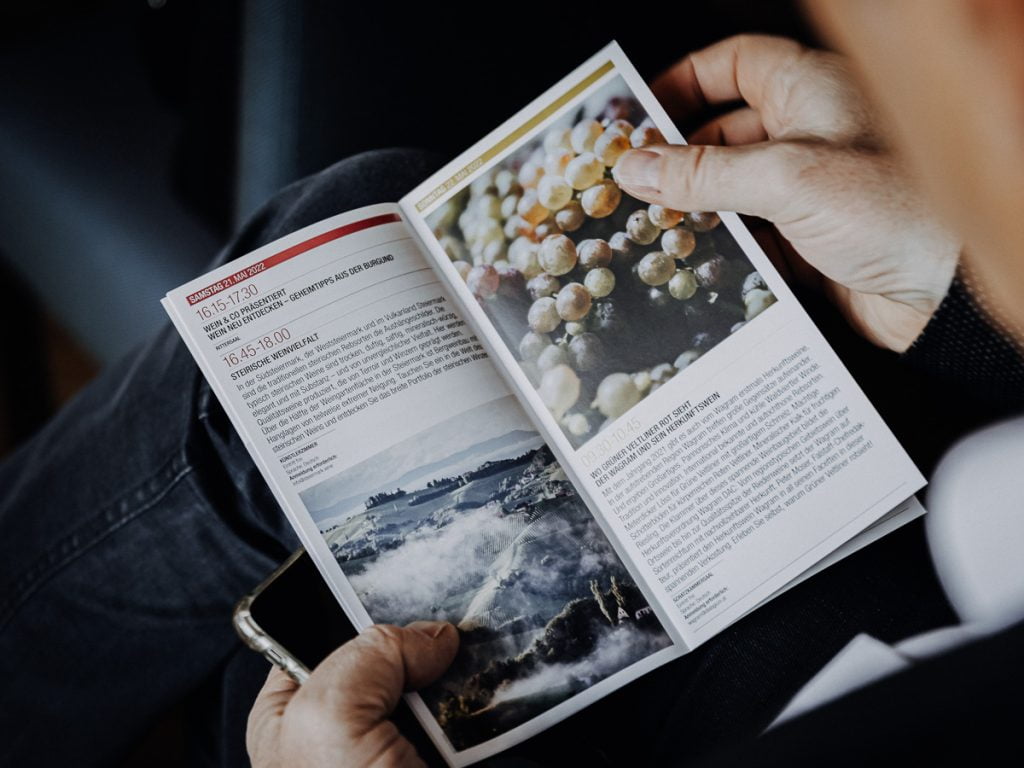 Producers from the regions of Niederosterreich, Burgenland and Steiermark will also be organising winery visits in their wine-growing regions immediately after the end of this year's VieVinum.
A one-day entrance ticket to VieVinum can be purchased by visitors for 75 euros.
Photo: VieVinum/Christine Miess