Alb aromat is the first and only name in the Passport [5] international VIVC where it has the number 23101. Romanian variety of semi aromatic white wine grapes, Alb Aromat was approved in 1999 by the Pietroasa Wine Research and Development Station (ROM 13), which is also the vinegrape variety's maintainer. His ancestry was known to be Tamaioasa romaneasca x IP 165(Incrocio Pirovano 165) [1], and the authors of the registration, researchers Sofia Ispas and Virgil Gresoi claim that it is a vinegrape variety obtained in 1998 by free fertilization from Tamaioasa romaneascabut it is not known which variety was the fecundator [4]. According to VIVC, Alb aromat has full pedigree [6] and was obtained by controlled intraspecific sexual hybridization between the varieties Muscat a petit grains blancs and Maria Pirovano.. Vinegrape variety Muscat with small white berries whose parents are unknown [7], has at least 343 synonyms, including: Bjala tamjanka, Gelber muscateller, Muscat Frontignan, Rumeni muscikat, Tamaioasa de Dragasani, Tamaioasa romaneasca, Moscato bianco, Sarga muskotaly, Tamaioasa de Moldova and is maintained by 64 entities involved in research and breeding technologies [3], the largest area being cultivated in France. Maria Pirovano, variety homolgated in 1926, in Italy [8], has as ancestor one of the grandparents Muscat a petit grains blancs, which makes Alb aromat to be practically a backcrossing of this variety so well known throughout the European continent [2].
According to the pedigree, the ancestry of the variety Alb aromat is identical [9] to that of the variety Istritabut so far none have been subjected to molecular analysis to confirm or deny any similarity. Vinegrape variety Alb Aromat has no descendants, his research is limited to the exploration of the qualities of oenological interest, the final goal being to introduce it in the specifications of a P.D.O., to be proudly written on the label of the resulting wine. Catalogue number in the OIV list [10] [10] is 87 and has no synonyms.
Little research has been done on the variety's resistance to the main vine diseases. However, judging by its ancestry, where we find twice Muscat a petit grains blancs, variety Alb aromat seems to be extremely sensitive to downy milldew attack (Plasmopara viticola Berl. and De Toni) and powdery milldew (Erysiphe necator Schwein.) on leaves and bunches (score 1 on a scale of 1 to 10), susceptible to grey rot (Botrytis cinerea Pers.) on clusters (note 3), resistant to Cercosporiosis (Cercospora sp..) on leaves (note 7) and susceptible to anthracnose resistant medium (Elsinoë ampelina Shear) on leaves and leaf litter (score 3 to 6). These resistance/susceptibility traits recommend for the variety Alb Aromat a series of phytosanitary treatments during the growing season and greenworks to prevent phytofungal infections. [7]
Alb Aromat is cultivated exclusively in Romania, on an area of 24.73 ha (according to ONVPV, 2022). It is cultivated especially in Prahova (almost 13 ha), Iasi (8 ha) and Buzau (2 ha) and spread in many other counties, where we would not even think of looking for it: Dolj, Galati, Giurgiu, Mehedinti, Salaj, Satu Mare, Sibiu, Tulcea.
Wines made of the vinegrape variety Alb aromat have won GOLD medals at the IWCB – Vinarium [11][11]
Pietroasa 2019, produced by USAMV Bucharest and SCDVV Pietroasa, in 2020
Pietroasa Research and Innovation 2021, produced by USAMV Bucharest and SDCDVP Pietroasa – Istrita, in 2022. This wine is present in "Deschidem Vinul Romanesc", a national program developed by Carrefour Romania.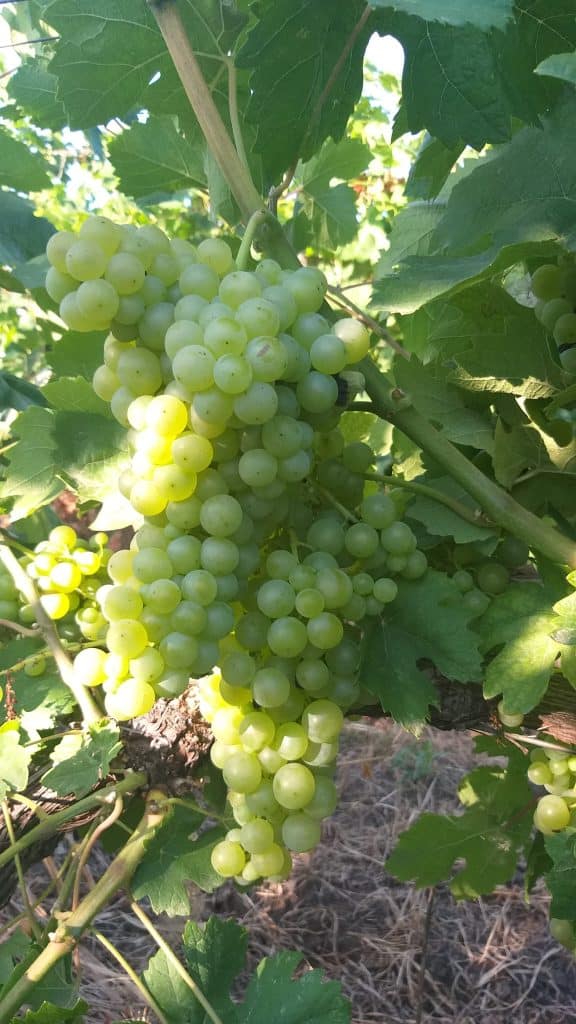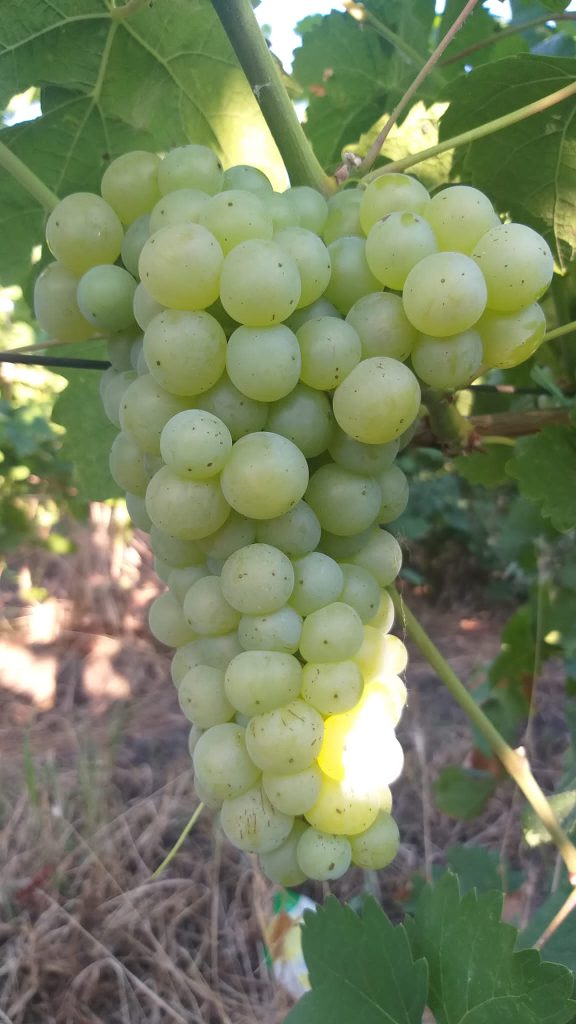 Sources:
ANTOCE, Arina Oana; STROE, Marinela Vicuta; COJOCARU, G. A. –

Tentative application of an electronic nose to the study of the parentage of Romanian grape varieties Sarba and Alb Aromat

, "ST26733", International Conference "Agriculture for Life, Life for Agriculture", Agriculture and Agricultural Science Procedia 6 ( 2015 ), pg. 110 – 117, 2015

LORENZIS, Gabriella De; MERCATI, F.; BERGAMINI, C.; CARDONE, Maria Francesca; LUPINI, A.; MAUCERI, A.; CAPUTO, A. R.; ABBATE, Loredana; BARBAGALLO, Maria Gabriella; ANTONACCI, D.; SUNSERI, F.; BRANCADORO, L. –

SNP genotyping elucidates the genetic diversity of Magna Graecia grapevine germplasm and its historical origin and dissemination

, BMC Plant Biology 19:7 2019

https://doi.org/10.1186/s12870-018-1576-y

MARGARYAN, Kristine; MELYAN, G.; RÖCKEL, R.; TÖPFER, R.; MAUL, Erika.




Genetic diversity of Armenian Grapevine (Vitis vinifera L.) Germplasm: Molecular Characterization and Parentage Analysis

, Biology 10 (12) 1279 2021

https://doi.org/10.3390/biology10121279

STROE, Marinela; MATEI, D.; ION, D.; ISPAS, Sofia; DUMITRU, Elena –

Research regarding local vineyards germplasm resource monitoring conditions determined local climate change

. 36-th World Congress of Vine and Wine, 11-th General Assembly of The O.I.V., 2th-7th June, 2013, Bucharest (Romania), Vine and Wine between Tradition and Modernity, pg. 194-195, 2013, ISBN O.I.V. 979-10-91799-16-4.

OIV list_Publication_2013

Photo source: Pietroasa Research Station