The Feteasca (Study) Group evenings are back, and we took the opportunity to have a chat with Cezar Ioan, the heart behind these events, better known as the founder of Vinul.ro (eng.: thewine.ro, as well as its predecessor, the Connaisseur supplement of the Ziua newspaper). He witnessed the birth and growth of the new wine market, with its good and bad aspects, he continuously learned about wine for more than two decades and aggregated the first community of wine enthusiasts in Bucharest and, through the magazine distribution, around the country. He amplified the voices of the first wine bloggers and today, even if he seems rather saddened by the lack of faster-pace evolution and the lack of cohesion between producers, he remains a tireless supporter of Romanian wine.
Caesar Ioan: Knowledge is not transmitted through DNA
Wines of Romania: We are at Cercul de Feteasca – the Feteasca Circle where we study these grapes, an event with hundreds of people, with almost 100 wines, at Rual, the first AproBistro (fresh veggies bistro). What is the first thing you see?
Cezar Ioan: At this exact time, Irina Rimes sings on the Kiseleff boulevard, which is closed, there are probably thousands of people there, dozens of wineries. I'm glad that we had so many people here, but I have a question: why have the Romanian producers never done something like this? And, worse, would they be able to do it, if they wanted to?
Going a little further, another complicated question: who benefits from our effort? Look the table over there, it is full of my daughter's friends. When they go out on the town, they always let her choose the wine. And she is reluctant, because it is difficult to choose a wine that everyone likes, it is enough for one or two, out of six or eight, to complain, and you no longer feel confortable being the one who chooses the wine. It seems normal to them to delegate someone who has some connection with the subject, that is, they recognize a kind of expertise, in whatever form it may come, and they are willing to accept it. Do you imagine wine knowledge comes through DNA, my daughter ends up asking – no, it is not… And it is normal for this to happen, people are different, tastes are the same, everyone needs something different . And many other aspects come into play here, which lead to the same question: why would they buy wine? Wine is for our generation. They have a lot to choose from, all the time, they are always offered things, they meet all sorts of beautiful drinks. Some sweeter, with more varied tastes than wine can offer, mixes with fruit juices, with red pepper, with fruit slices, actually, gin cocktails, beautifully colored cocktails, such as Aperol, Hugo and many others, with a lot more flavors, more intense than the wine can bring and which, attention here!, drinks that do not require so much attention.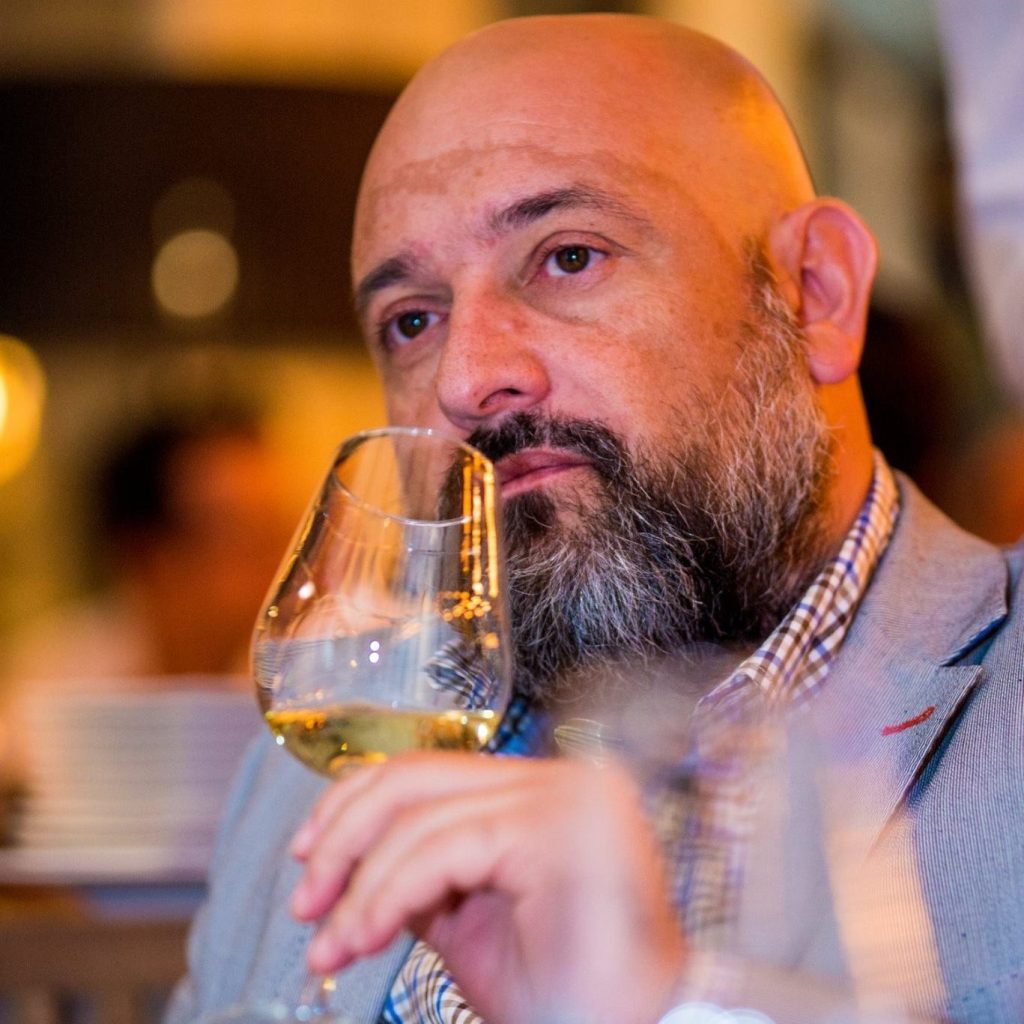 Caesar John: For a drink, does it matter the price or the time?
Wines of Romania: Immediate, simple and intense satisfaction…
Cezar Ioan: And at a relatively controllable price. Because, however, a glass of cocktail, no matter how sophisticated it is, is a fraction of the price of a bottle of good wine. Which they may understand, but they may not. A bottle of wine forces 3-4 young people to agree on a common taste, which happens quite rarely, while 3-4 cocktails that cost as much as a bottle of wine offer the certainty that each of them is satisfied, they get what they want.
Wines of Romania: Could we not solve this with a greater diversity of wines by the glass?
Caesar Ioan: In theory, yes. But there are still some barriers to overcome. We have to take into account that wine remains, however, something aspirational for a category of young people. It still is a "cool thing", something a bit elitist. But many have neither the money, nor the time, nor the companionship necessary to systematically taste – as wedo, those with some experience, or those of an age where they have accumulated enough experience… Greater diversity of wines by the glass would help, of course, but we also have to look at the fact that a glass of wine has now come to cost, in restaurants and bars, as much as a cocktail. And how much is a glass of wine? 150 milliliters? Maybe a little more or a little less, but it has less than a cocktail, which has 350, 400, it depends on the recipe and the ingredients. And young people have some budget restrictions, even if they still live with their parents. And then a glass of cocktail suddenly becomes more attractive, at least because it lasts longer, you can spend more time with friends around a glass. You can hang around at a cocktail for 40 minutes, you can't leave a wine in the glass for so long, because it heats up, especially during this period, and if you drink it, the waiter immediately appears and asks you if you want anything else… It's a bit of pressure, you start to feel uncomfortable.
Wines of Romania: But is there a willingness to study wine, in the young generation? Because wine requires it, one need to put in a bit of effort to understand it, beyond its taste.
Cezar Ioan: We are only talking about the urban environment here. And I mean about large urban, university urban, almost. And that's pretty much where the universe you're asking me about ends. There are only a few cities, such as Bucharest, with about two million inhabitants, Cluj, which has developed very well – as a result of a very strong offer, but also because it benefits from a renovated Old Center, with good-looking restaurants, with a lot of IT people working there, so we are talking about a small space, but with high and very high income. So we gather some potential young consumers from Bucharest, a few from Cluj, a bit from Timișoara, we add some more tourists from Brașov, and it's almost over.
Cezar Ioan: The wine budget of Bucharest, divided among three cities
Wines of Romania: What about Iasi, Constanta?
Cezar Ioan: Iasi is still small, as a wine market, is only now starting to grow, with the creative industries and IT, which only started to take root 4-5 years ago. Let's not fool ourselves – the supply is necessary, but it does not necessarily mean that there is also consumption. Yes, restaurants that offer a decent selection of wines have multiplied, but we will talk about them only when they are sufficiently populated. And not just by people who eat, but those by who order wine. And the seashore, to broaden a bit the idea of Constanta's area, is also dependent on Bucharest, let's be honest. The Brasov – Bucharest – Mamaia axis is based on Bucharest tourism. So we are talking about the same pool, a "wine budget", let's say, divided between three cities.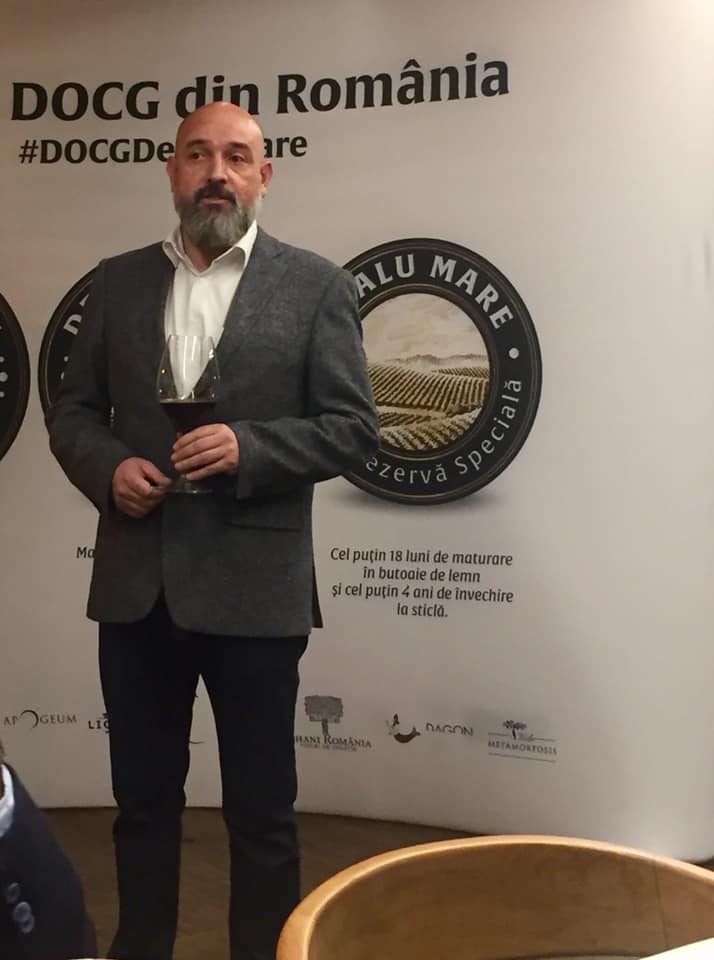 Wines of Romania: So, are young people a lost cause for wine? Are we fussing for nothing?
Cezar Ioan: On the contrary, we must learn, as quickly as possible, how to attract them. Because I have noticed that they come to events, they almost always choose an offer that seems honest, fit to them, let's say. There is curiosity and a kind of appetite to learn. The most effective, as far as I've seen, are tastings with a fixed price where, in exchange for an amount, you have access to five, ten, fifty wines, maybe hundreds… The idea is that it's not necessarily the number of wines that matters, you don't get to taste them all anyway, but the fact that they are different wines, from different producers… There must be some events tailored to their taste. Young people have developed a defense mechanism, a very strong antibody against advertising, in any form, even in disguise, and regardless of the medium, be it on social networks or on TV. They realize a lot faster than us when an influencer tries to trick or manipulate them, when an influencer is paid to say something. And then they seeks to discover, to form their own taste. And the best medium for that is the "gang", the group. Five-six-ten youngsters come to an event, why? Because you know, look, like tonight, you know that you pay 90 RON and you can taste almost a hundred wines. And you have someone you can ask about it, you find someone to guide you, because you can't go taste everything, you find those wines that fit yout interest, then you just take a picture of the label and you know what you want to look for in the future.
Wines of Romania: So this is the way to stimulate consumption?
Cezar Ioan: If you convince them, yes, but for themselves to go to the store and buy it, to choose your wine from hundreds and thousands of labels, while new things show up all the time… That doesn't really happen. They favor wines that express themselves quickly. If you understand why they like cocktails – aroma, taste, price, everything is easier to understand – then you also understand what kind of wine you need to offer them and how you can communicate with them.
Wines of Romania will soon return with the second part of this interview. We promise a healthy dose of sarcasm and high acidity, especially when it comes to the profile of local producers. If you love wine, regardless of "which side of the glass" you're on, keep an eye on Wines of Romania for a sharp, cold analysis of the Romanian wine market!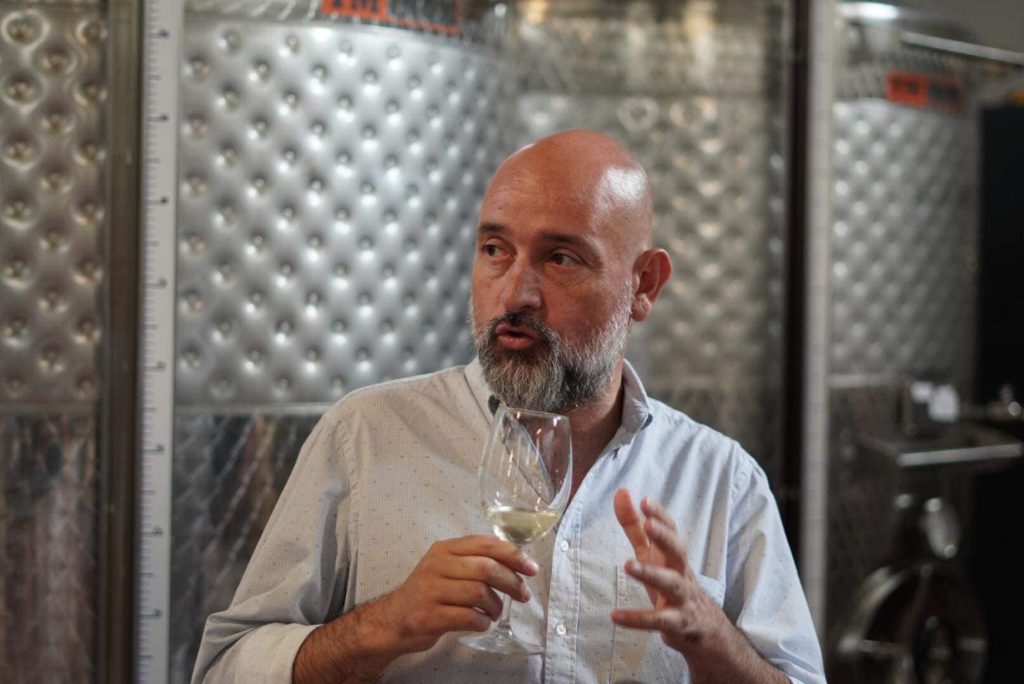 Photo source: Cezar Ioan