I chose to join the "Wines of Romania" team for at least 3 reasons: my passion for wine; my desire to give to my Spanish friends Romanian wines and information about them and my ambition to make them get to know Romania through its wines.
Awakening taste through the magic of knowledge
I started to flirt with wine since my 3rd year of university (Faculty of Science and Food Technology, USAMV Cluj-Napoca), when Professor Elena Mudura knew exactly how to create the magic to make us fall in love with her subject called "Technology of Plant Products (fermentative extractive)", more precisely, the technology of beer and wine production, among others.
In the same year my passion for sensory analysis started, thanks to Prof. Dr. Alexandru Naghiu (who unfortunately is no longer with us) and Professor Crina Muresan. So I defended my degree and my dissertation on wine sensory analysis.
However, later, during my PhD, I studied another subject that I was passionate about, both the effect of minimizing irrigation water on the nutritional, functional and sensory quality of almonds and the acceptability of these highly valuable and nutritious almond stones on the European market.
Even though I have moved a little away from the world of wine, through this theme to which I have dedicated myself, working in the research group specialized in Sensory Analysis, Quality and Food Safety, at Miguel Hernández University in Spain, I have had the opportunity to fully learn sensory analysis and its direct use in the food industry, both hedonic sensory analysis or market studies, and descriptive or objective sensory analysis, by training teams of tasters.
That's why we conducted numerous market studies and trained multiple teams of tasters from the wine, chocolate, tomato, oil fruits (almonds, hazelnuts, pistachios, walnuts, pecans, Brazil nuts, pine nuts, cashews, macadamia), dried fruits (raisins, plums, apricots, coconut), ice cream and many others, only good to taste and compare.
This experience allowed me to be chosen, in 2020, to be part of the team of technical auditors of the National Accreditation Body (ENAC) in Spain, on sensory analysis of Protected Designation of Origin (PDO) products. I am also part of the team of tasters of the ENAC-accredited PDO Vinos de Alicante (Wines of Alicante) and PDO Pimentón de Murcia (Paprika of Murcia), as well as of the trained but non-accredited team of tasters of our research group.
At the moment, I am a junior research scientist at Miguel Hernández University and enjoy a 3-year postdoctoral contract, which allows me to carry out a 2-year internship at the Catalan Institute for Agri-Food Research (IRTA), which is why I had to give up ENAC audits and official wine or paprika tastings for the moment.
I am currently focusing on the research topic proposed in the project with which I won this postdoctoral contract, funded by the Spanish Ministry of Education and the European Union, through Next Generation funds. This topic refers to "Advanced techniques for predicting the behaviour of oil fruits (almonds, hazelnuts, walnuts, etc.) in industrialization processes: integrating field data, provenance and production system (ecological and sustainable) with quality and food safety parameters".
In addition, I am a collaborator in research tasks related to extra virgin olive oil and a lecturer in the Department of Chemical Engineering of Rovira i Virgili University, where I teach the subject "Unit Operations and Processes in the Food Industry".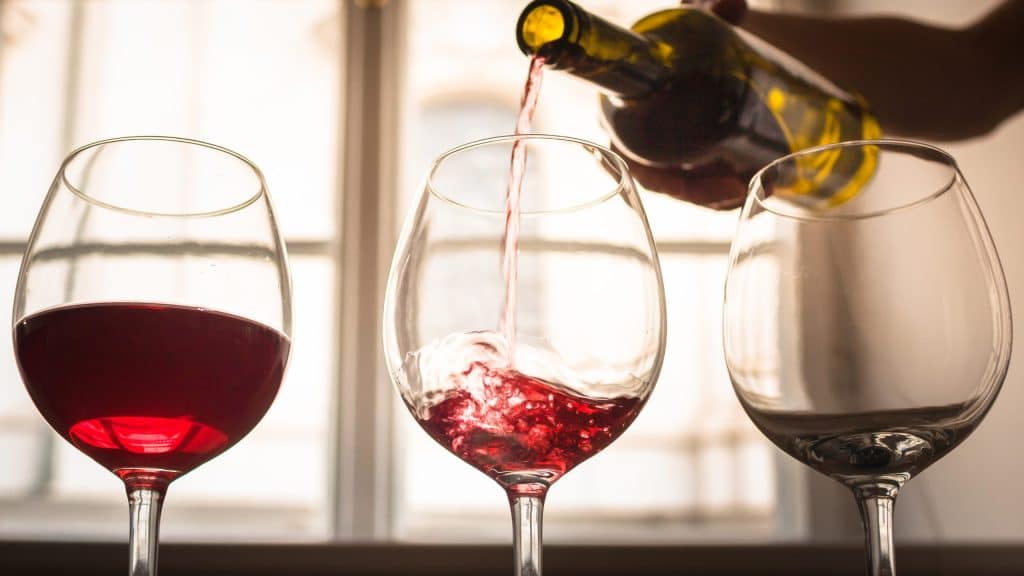 Why did I choose to join the "Wines of Romania" team?
I have been living in Spain for almost 10 years, so all my circle of colleagues, friends and family are Spanish, curious of course about my home country.
I chose to join the team "Wines of Romania" or Romania's Wines, as I like to call it, for at least 3 reasons: the passion for wine; the desire to give to my Spanish friends Romanian wines and information about them and last but not least, the ambition to make them know Romania through its wines.
In my research group at UMH, one of the professors, David López Lluch, the ambassador of champagne in Spain, teaches, among other things, the subject "Wines of the World" at the Master of Oenology at UMH. Unfortunately, Romania is not among the countries in the curriculum of this subject. I proposed to the professor to introduce them and he agreed, so I hope that in 2024, when I return to UMH and probably teach this subject with David, we will be able to include Romanian wines.
I was delighted that he accepted the proposal and that is why I contacted Marinela Ardelean, the soul and founder of Wines of Romania, to advise us on refreshing my information on Romanian regions, vineyards and wines.
On the other hand, every time I want to give something to Spanish friends and not only, I look for Romanian wine. Even though we Romanians are the second largest community in Spain, it is very difficult to find wines that truly represent Romania.
The other day I visited a wine warehouse with a wide range of wines, obviously mostly from Priorat or the rest of Spain. The warehouse also had a stand with international wines. To my disappointment, no Romanian wines. Curious as to how this was possible, I was reluctantly told that there was no demand and probably no supply.
So, we contacted again the true ambassador of Romanian wines, Marinela Ardelean, to try to bring the best Romanian wines to the Spanish market. Big dreams and big ambitions, but everything is possible when you want with passion and altruism something so beautiful.