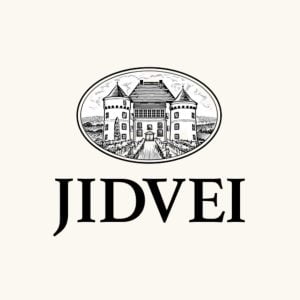 The story of Jidvei wines began in 1949 with the founding of IAS Jidvei, but the company's recent history begins in 1999 with the privatisation of the former wine company.
Jidvei has the largest single-owner vineyard in Romania and Europe – 2,500 hectares. The four cellars, located in Jidvei, Tauni, Blaj and Balcaciu, have a storage capacity of over 35 million litres.
A pioneer in Romania in terms of innovation and implementation of new technologies, it owns one of the largest gravity wine cellars in Europe – Crama Tauni – and the first of its kind in the country, the first GPS planting machine in Europe, the first fully computerized winemaking system and the first private wine school in Romania. The Jidvei Group has made the largest investment in the Romanian wine sector, over 100 million euros.
It is the largest producer of Controlled Designation of Origin (D.O.C.) wines in Romania, with one of the most diversified product portfolios on the national wine market – still wines, sparkling wines, vinars and must. Jidvei wines have been awarded more than 840 medals at the most prestigious international and national competitions.
BETHLEN CASTLE – HALLER FORTRESS OF THE POND
The main export markets are: Europe – Italy, Spain, Germany; North America – USA, Canada and Asia – Japan, China. Depending on the market, the most sold varieties and products are: – ethnic market areas: Feteasca Regale, Riesling, Muscat Ottonel, Sauvignon Blanc, Vinars; – general market areas: Sauvignon Blanc, Pinot Gris, Chardonnay and coupage. The most popular ranges are: Classic, Nec Plus Ultra, Mysterium, Owner's Choice. – Strong categories: still white wines, followed by still rosés, traditionally produced sparkling wines and vinars. – Special projects: sparkling wine for Sweden. Regardless of the market, over 95% of exported wines are DOC and the rest GI. The trends observed in recent years are: increase in average price and orientation towards premium varieties due also to entry into new markets (Sweden, Poland, Hungary, Brazil). We are also looking to strengthen our presence in current markets: USA, Germany, Canada, etc. Investment in promotion through EU co-financed programmes: China, Japan, USA. Export represents around 5% of total sales volume.
Symbol of Jidvei wines, Bethlen-Haller Castle was built by the father of the Chancellor of Transylvania, Miklos Bethlen, between 1560 and 1624 in Renaissance style, with 4 towers set in the four corners. During the communist period, it belonged to the I.A.S. Jidvei, here the champagne-making department functioned. After 1989, the Haller family claimed the castle and in 1999 the last descendant sold it to the Necsulescu family. In 2003 an extensive renovation and restoration process began and in August 2020 it was opened to the public. Out of concern for a healthy lifestyle, we have integrated the healthy food-healthy life principle into our restaurant. We use as many fresh ingredients as possible from our own farm and the castle's organically grown garden – 2022 being the second year of conversion to organic farming. Guests can visit the castle, farm and garden, vineyards and cellars and discover more about the world of Jidvei wines during tastings. We have also prepared a range of recreational activities – horse riding lessons, riding demonstration in the stables, horse riding on the nearby trails, carriage rides, archery, bike rides in the surroundings, picnics in the vineyards.
Jidvei - a constantly updated "passport" of the winery, useful for consumers and professionals
Winery name: Jidvei
Region: Tarnave vineyard – Transylvania
Cellar address: str. Garii, nr. 45, Jidvei, jud. Alba, Romania
Head office address: str. Garii, nr. 45, Jidvei, jud. Alba, Romania
Contact person: Roxana Badescu
Phone: 0788311227
Email: roxana.badescu@jidvei.ro
Working hours: 9.00 – 17.00
Company name: S.C. Jidvei S.R.L.
Year founded: 1999
Owner: Claudiu Necsulescu
Oenologist: dr. Ioan Buia
Annual production (in litres): 19 million litres
Surface area (ha): 2,500 hectares
Direct sale at the winery: No.
We have a point of sale at Bethlen-Haller Castle
Website: www.jidvei.ro
Jidvei became official partner of Wines of Romania
If it's summer and the wine is pink and dry, it's already good. If it's bubbly, even better. But when you're looking at a long-worked, traditionally made sparkling wine from the 2017 vintage, winner of the Grand Gold Medal and Revelation of the Competition, it's already clear you're having a good day. Want more good news? It's a Romanian wine, and it's far from unaffordable – it costs exactly what it should and offers so much more! Haven't guessed what I'm talking about yet? It's Mysterium Brut Rose – a wine that spent almost five years in cellars before it was perfectly timed to be presented to the world.