The spring edition of the RO-Wine festival, held last weekend at Fratelli Bucharest, ended after two days full of experiences, enjoying the presence of over five thousand visitors coming not only from all over the country, but also from Europe and even from overseas.
Importers, HoReCa representatives from the most important restaurants and hotels in Romania, as well as representatives of the international industry attended RO-Wine to discover the news on the market, as well as to conclude new partnerships.
This edition was marked by the record number of participating wineries and bottles of wine opened: more than 10,000 bottles of wine, sparkling wine and champagne from 118 producers from Romania, USA, France, Italy, Argentina, New Zealand, along with top Champagne sparkling wines, craft beer and specialty coffee.
As in every edition, the gourmet area was a real success, whether we refer to the combination of bread and bacon from Maramures brought by Nicolai Tand, or the tastings of prosciutto San Daniele, buratta and caviar.
Exhibitors from the Republic of Moldova surprised the public with a wide range of wines from a considerable number of producers.
A central bar brought together, for the first time in Romania, 20 organic wine producers from Italy. Guests who wanted to learn more about wine also had access to the masterclasses presented in the terrace area.
The masterclass program ended with an exceptional presentation of Piper Heidsieck champagne, one of the stars of this event, which could be tasted both in the festival area and at the bar in the social area.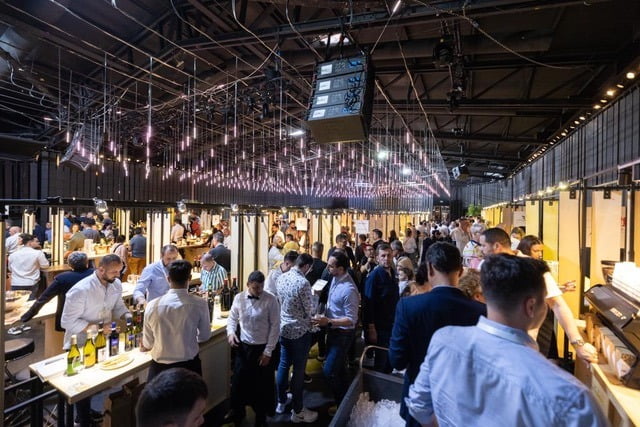 Access to this event was free for all those involved in the wine market or HoReCa, based on prior registration on the official event website, romaniawinefestival.com .
"The spectacular increase in the number of exhibitors perfectly illustrates both the increasingly diversified offer of quality wines offered by the local industry and the interest of international producers in the Romanian market. The fact that importers from England, Canada and Germany participated is yet another confirmation of the quality we offer at our events. said Marinela Ardelean, co-organizer of RO-Wine | The International Wine Festival of Romania.
"I could feel, both among the producers representing at RO-Wine and among the visitors, the joy of participating in this event. This year we have named the festival area RO-Wine Village, and have created several spaces to relax and socialize, to share the stories behind the wine. Thank you all for your participation and I look forward to seeing you at the autumn edition, on October 15th and 16th, at RO-Wine!", added Liviu Popescu, co-organizer of RO-Wine | The International Wine Festival of Romania.