On Romania's National Day, Carrefour Romania partnered in three events dedicated to promoting Romanian wine, from diplomatic meetings to radio campaigns.
Wines of Romania supports the national program Deschidem Vinul Romanesc / We Open the Romanian Wine (DVR for short) and keeps its promise to take the Romanian wine to the world!
We Open the Romanian Wine in Rome
During the series of events organized by the Romanian Embassy in Italy, Malta and San Marino, to celebrate December 1st, an exceptional selection of Romanian wines were presented to the Minister of Labour, to officials from the Italian Ministry of Foreign Affairs, as well as numerous representatives of the diplomatic corps and of the business environment in Rome.
Marinela Ardelean, ambassador of the DVR program, chose to repeat the experience of Milan Wine Week, offering the participants to taste more than 30 labels produced exclusively for the program supported by Carrefour Romania, Wine of Romania's strategic partner.
"It was a joy to see such a balanced proportion of the Romanian and the Italian public. What impressed me was the incredible feeling of synergy that all the participants conveyed, on a level that I personally have never encountered before, in all the years I have lived in Italy. Even the Italian officials tried to say at least a few words in Romanian, there was a lot of discussion about the common history, about the similarities of language and culture… And the wines, as I expected, were received with enthusiasm and admiration", declared Marinela Ardelean after the reception at the Palazzo della Cancellaria, the former administrative palace of the Papacy and one of the most beautiful buildings in Rome.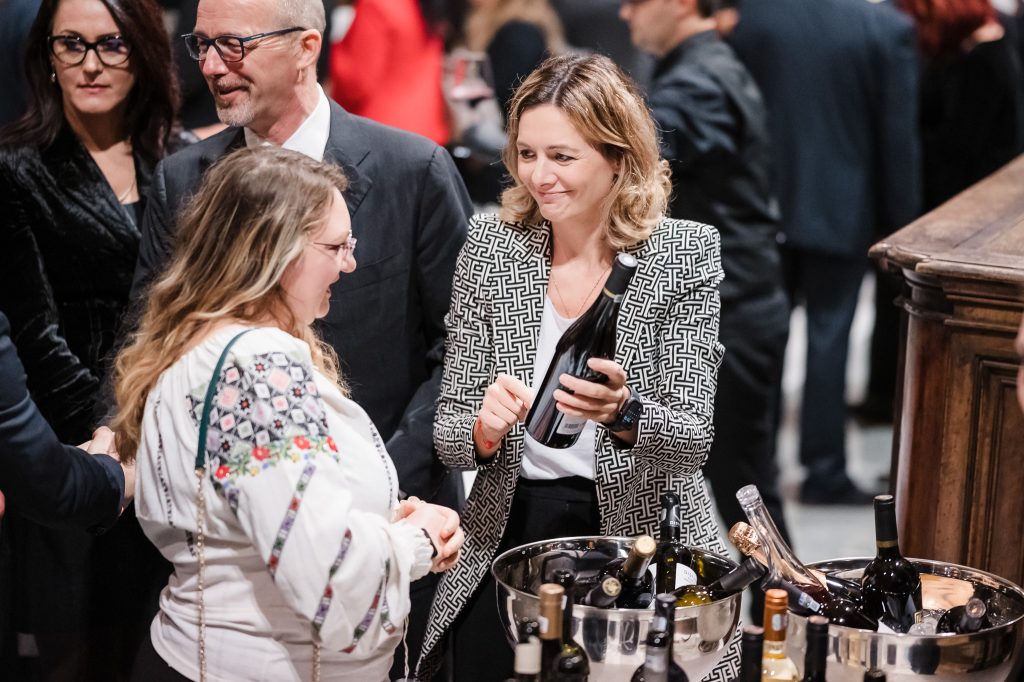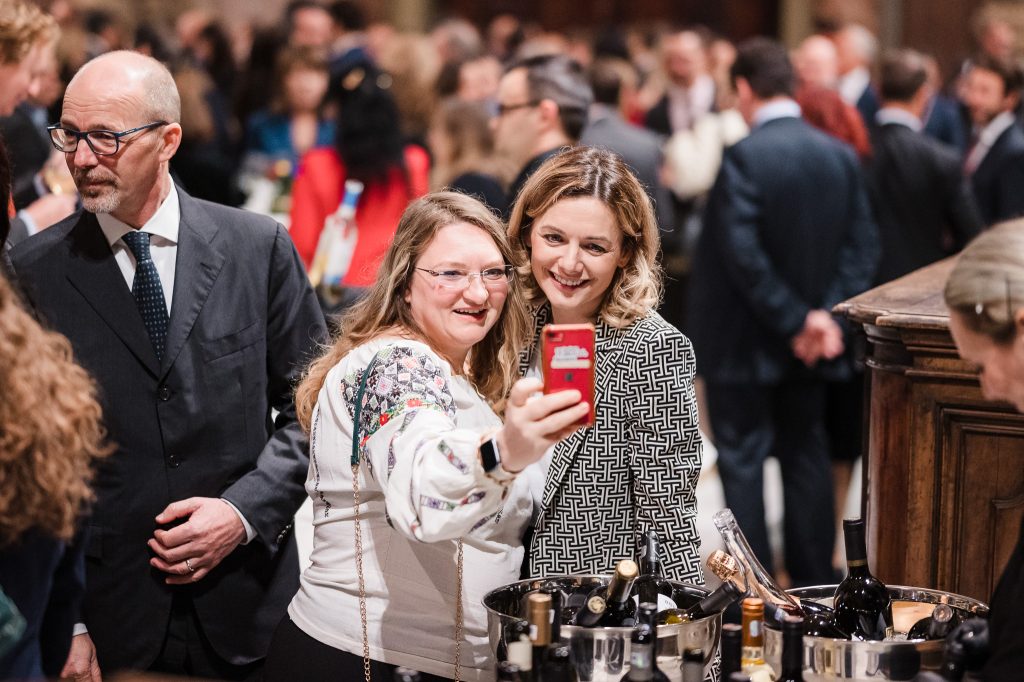 We Open the Romanian Wine in London to
On National Day, Maria Olguta Petre, WoR ambassador in Great Britain – and student of Viticulture and Oenology at Plumpton College of London – will officially introduce her professors and colleagues to top Romanian wines, also selected from within the Open Romanian Wine program – out the #Exclusive section.
"They are people who love wine, who understand it from all angles, some of them are already influencing the UK wine market through the way they train their students, others will no doubt become major players in their fields, from production to for sale, and I think it is necessary to acquire, as quickly and fully as possible, their confidence in Romanian wine – and possibly their support in promoting it", Olguta told us.
For the event dedicated to Romania's National Day, Olguta will offer for tasting wines from Aurelia Visinescu (Etika), Averesti Estates (Spectrum Busuioaca de Bohotin), Jidvei (Mysterium Sauvignon blanc), Prince Matei Estates (Nasty, cupaj rosu), Avincis (Olt de Vie Negru de Dragasani), Via Viticola Sarica Niculitel (Geneza Feteasca neagra) si Domeniile Bogdan (MagnaLuna Feteasca Neagra) si Gramofon Wine (Chardonnay).
Let's Open the Romanian Wine all over the world!
Last but not least, on December 1 we are waiting for you to enjoy a glass of Romanian wine while listening to Kiss FM – also available online, on kissfm.ro for Romanians everywhere – during the special shows on the National Day. Together with Carrefour Romania and DVR, we will populate together the interactive map of Europe (or even the world) with all those who open a bottle of Romanian wine! For prizes and stories, join us on December 1, on Kiss FM! DVR and Kiss FM inspire a new tradition: on December 1, we open a bottle of Romanian wine!