No journalistic piece may ever start with a negation. So this is not a journalistic text. If it were, we'd invite you to the party thrown by Grmofon Wine for the Grapevine Flowering Day, to share a glass of Chardonnay or Feteasca neagra, which we will not do, because the tickets are already sold out. If you are among the lucky ones who have a ticket, maybe we can share a drink on May 20, next to the best gipsy band of the moment, Taraf de Caliu.
So we will resort to the next best thing, because Wines of Romania readers deserve the best, namely to announce that the next big party at Gramofon will take place on July 8 – Gramofon Jazz & More, with Alex Sipiagin Quartet* (see also the end note!) and Melissa Tham, followed by Gramofon Special Crew. The tickets are not yet available, the event is not even announced or promoted yet, so if you call them for reservations, just tell them that you heard from us. No, we do not have discount codes or that stuff because, honestly, no matter how much an event at Gramofon Wine costs, you will always get much more than you pay for. Now, for real, do you think Marcel Pascu can sit and watch some cool people play cool jazz in his garden, without taking his saxophone and joining the party? Or do you see Marcel Vulpoi locked up in the office, adding and subtracting numbers, instead of going from one guest to another, telling jokes and asking, discreetly, which wine do you like more and why?
For the following statement, you have to take our word for it: amny wine is best understood in its own home. On its birth land, in the air where it grew up, along with the local food and while listening to the people who made it. Neither a blind tasting, nor the medals won in international competitions, not even a magazine or online store review can explain a wine better than tasting it at the winery. And we are happy to say that the wines from Gramofon are not only made of sun, wind and earth, but are also born from Marcel Vulpoi's mood to party and from Marcel Pascu's soul full of music, even and from your own laughter, the laughs of all those who fill the winery's courtyard at parties. Do you really think that those grapes that listen to music and hear you laughing don't grow better, happier, with better taste and lust for live? Nothing is lost, everything is transformed.
So don't try to come on May 20th to Gramofon Wine, to the Grapevine Flowering party, but at least let's plan ahead and see each other on July 8th. Jazz, good food and a glass of wine filled with conversation. To a glassful of a fairytale Feteasca neagra, sweeter or drier, to your taste. With a glass of Chardonnay, made of one or more of the winery's five different Chardonnay clones. Don't be afraid, it's nothing complicated, Marcel Pascu will explain to you exactly what each grape does and why the blends are made the way they are, so that each wine would tell its own story.
*Alex Spiagin is a top musician, who has collaborated with artists such as Michael Brecker, Chris Potter, Eric Clapton and the orchestras Gil Evans, George Gruntz, Mingus Big Band, Thelonious Monk Big Band, Dave Holland Big Band. In 2003, he recorded with Michael Brecker's Quindectet and toured with the Michael Brecker Sextet. He has also worked with Eric Clapton, Dr. John, Aaron Neville, Elvis Costello, Michael Franks, Dave Sanborn, Deborah Cox, Gonzalo Rubalcaba or the legendary producer Phil Ramone.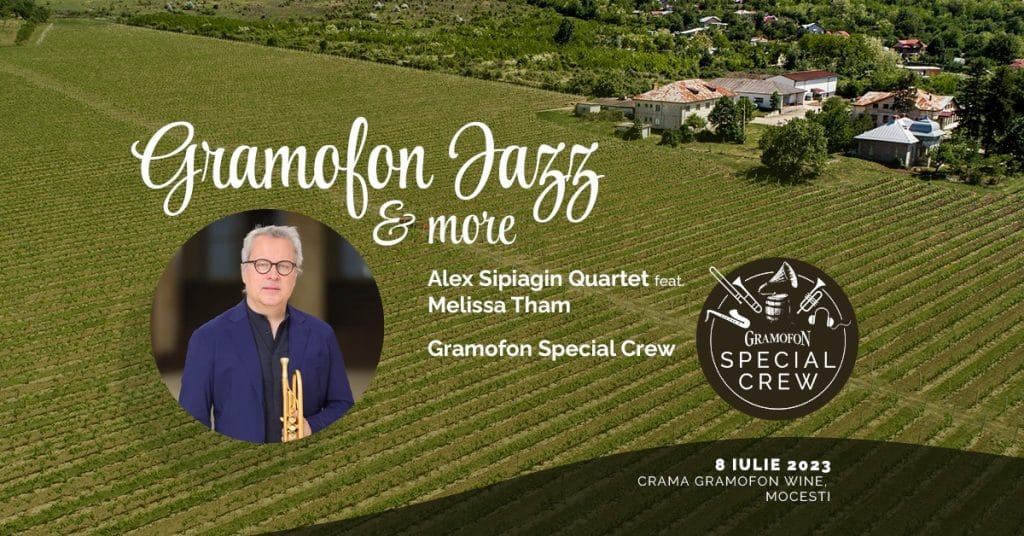 Sursa video: Facebook Gramofon Wine